No matter how short the distance you're going, moving isn't necessarily something that anyone would describe as easy. From finding a place to live to preparing to actually move out, there are tons of small and large tasks that will need to get done. Luckily, we've put together a list of 10 tips to make moving easier, so you can minimize your workload and stress levels. 
Tip #1: Create a Checklist
When you have countless things to do mulling around in your head, it's easy to feel like there's no end in sight. Not only that, but it makes finding the motivation to get started very difficult. Do yourself a favor and create a moving checklist with all the tasks you need to complete. You can do this on paper, in Google Docs, or even in the notes app on your phone.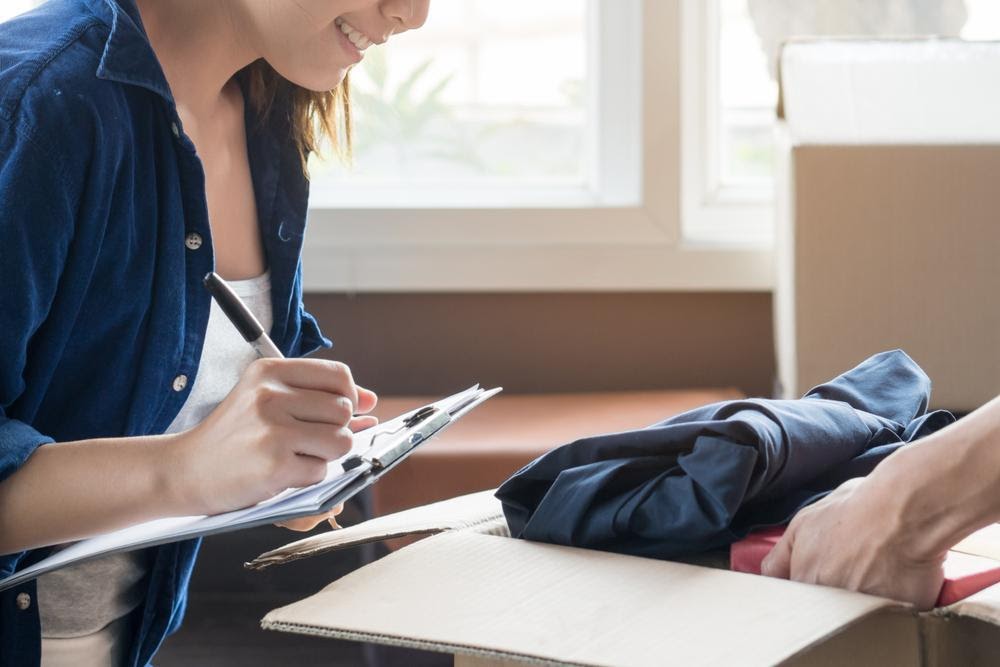 Tip #2: Schedule in Packing Time
If you're like most people, you probably have a pretty busy schedule. This can make it difficult to find time (and the energy) to pack. However, if you create a packing schedule, you can eliminate some of the dread and make sure you're ready when move-out time comes. Start easy with an hour or two per day. As you get closer to moving out, you may need to amp it up or add in time for cleaning, although we recommend hiring professional cleaners to save yourself the hassle and improve your likelihood of getting your deposit back.
Tip #3: Hire Movers
One of the best things you can do to make your move easier is to hire movers. While it might feel like you're spending money you don't need to, just take a moment to think about what a hassle loading and unloading is and how much a moving truck costs. For possibly just a little more (or maybe even the same price), you can find movers and save yourself a lot of the moving headache.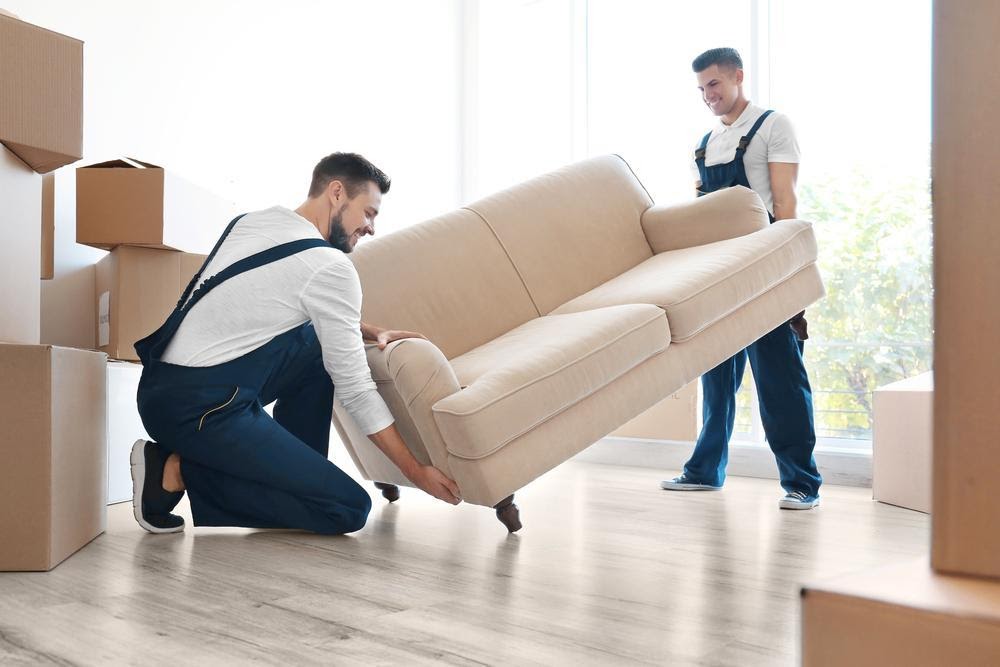 Pro Tip: Before hiring a moving company, do you research. You would be surprised by what kinds of deals you can find. A quick Google search for Seattle movers (or whatever city you're living in) can help you find different options and compare costs to find the best solution for your situation.
Tip #4: Create a System for Downsizing
Everyone has stuff they don't need in their home and moving is a great time to get rid of excess. During the packing process, narrow down what you'll bring to your new home by eliminating things you don't use. This will help you reduce the number of boxes you need, reduce how long it takes you to pack and unpack, and prevent unnecessary clutter in your new space.
Tip #5: Avoid Over-Packing Boxes
One of the things that will make your moving process unnecessarily difficult is exceptionally heavy boxes that are nearly impossible to move around, let alone carry. While it's understandable that you want to fit as much as you can in each box, over-packing will slow you down more than unloading a few extra boxes. Look into some box packing tips to optimize the space and keep the weight bearable. 
Tip #6: Use Packing Labels
Typically, all your boxes are going to look the same, which can end up leading to some confusion when loading and unpacking. To help you avoid any mixups, broken items, or having to shuffle boxes from room to room, make sure to clearly label each box while packing. You can either write out a label in marker or purchase moving box labels. We recommend putting down a general item list, where the box needs to go, and whether special care needs to be taken when handling.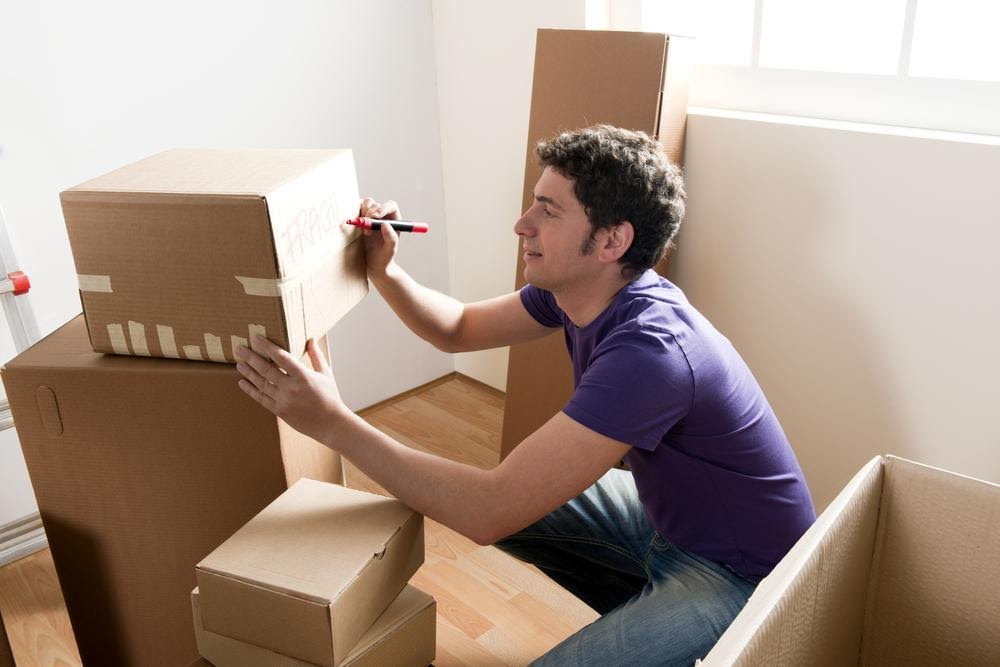 Pro Tip: Find your local UPS store to get affordable packing supplies in one convenient place.
Tip #7: Switch Over Utilities in Advance
You want to make the transition to your new home as smooth as possible and that includes ensuring that you have lights, hot water, and internet upon arrival. To make sure that happens, you'll need to make arrangements with your utility companies and other service providers in advance. 
You'll need to schedule when your services should be turned off at your current address and when they'll need to be switched on at your new address. In some cases you'll also need to schedule an appointment to have a technician come to your house to complete the set up. 
Pro Tip: When you change your address with the USPS, you often qualify for free coupons that can come in handy—including cable, home goods stores, and even moving services—so before you call to change your utilities, see if you can score savings by switching providers instead.
Tip #8: Purchase a Door Stopper
There's nothing more frustrating when moving than running into a closed door with a heavy box in hand. To avoid the issue altogether, purchase a door stopper (or two) to keep entrances wide open while you're loading and unloading the moving truck. If you have pets, just make sure to put them in a room where the door can be kept closed, so they don't accidentally escape. 
Tip #9: Set Aside Moving Essentials 
Tape, scissors, paperwork, cash, and other moving essentials should be easy to find on moving day. Consider packing these items in a clearly marked box or an easily accessible tote bag that you can keep nearby as you move in. 
Tip #10: Have Water and Snacks on Hand 
Moving is hard work, so make sure to have sustenance on hand for yourself and anyone else helping you out. Staying hydrated and energized is essential to keeping things moving at a quick pace and helps to prevent exhaustion or injuries. Before moving day, stock up on a pack of disposable water bottles and snacks like portable protein packs—everyone will be thankful you did.