Abu Dhabi — CYSEC 2023 (7th Global Edition), the premier cybersecurity event of the year, concluded on 20 September 2023, at the prestigious Conrad Abu Dhabi Etihad Towers in the United Arab Emirates. This exceptional gathering brought together global experts, innovators, and thought leaders to delve into the latest advancements and strategies in safeguarding our digital world.
H.E. Dr. Mohamed Al Kuwaiti's illuminating keynote underlined his profound expertise and visionary acumen in the Cybersecurity and Artificial Intelligence spectrum, leaving a lasting mark of inspiration. 
Highlights from CYSEC 2023
Harmonizing Cybersecurity: The conference emphasized the pivotal role of collaboration among organizations, governments, and individuals in the collective battle against cyber threats. Witnessing the industry unite to forge a more secure digital future was profoundly inspiring.
Quantum Computing, AI, and ML at the Helm: The central theme of AI and Machine Learning's transformative power in bolstering cybersecurity took centre stage. The remarkable strides made in harnessing these technologies, coupled with Quantum Computing, to predict and thwart cyberattacks represent a groundbreaking leap forward.
Fortifying Cyber Resilience: In an era marked by persistent threats, the mandate to cultivate cyber resilience was crystal clear. Panel discussions meticulously examined strategies for minimizing downtime and ensuring uninterrupted business continuity in the face of cyber incidents, offering invaluable insights.
Cyber-Tech Unleashed: The exhibition floor was a buzzing pad for the latest in cybersecurity technology and solutions, igniting innovation and pioneering advancements. It was an arena where groundbreaking showcase were made by 13+ global companies like Logrythm, Thales Group, Bulwark & Mimecast, ManageEngine, CyRAAS, AKW Consultants, Opentext Security, Security HQ, ZenData, Entrust, CyberHub 24×7 by Finesse and ECS.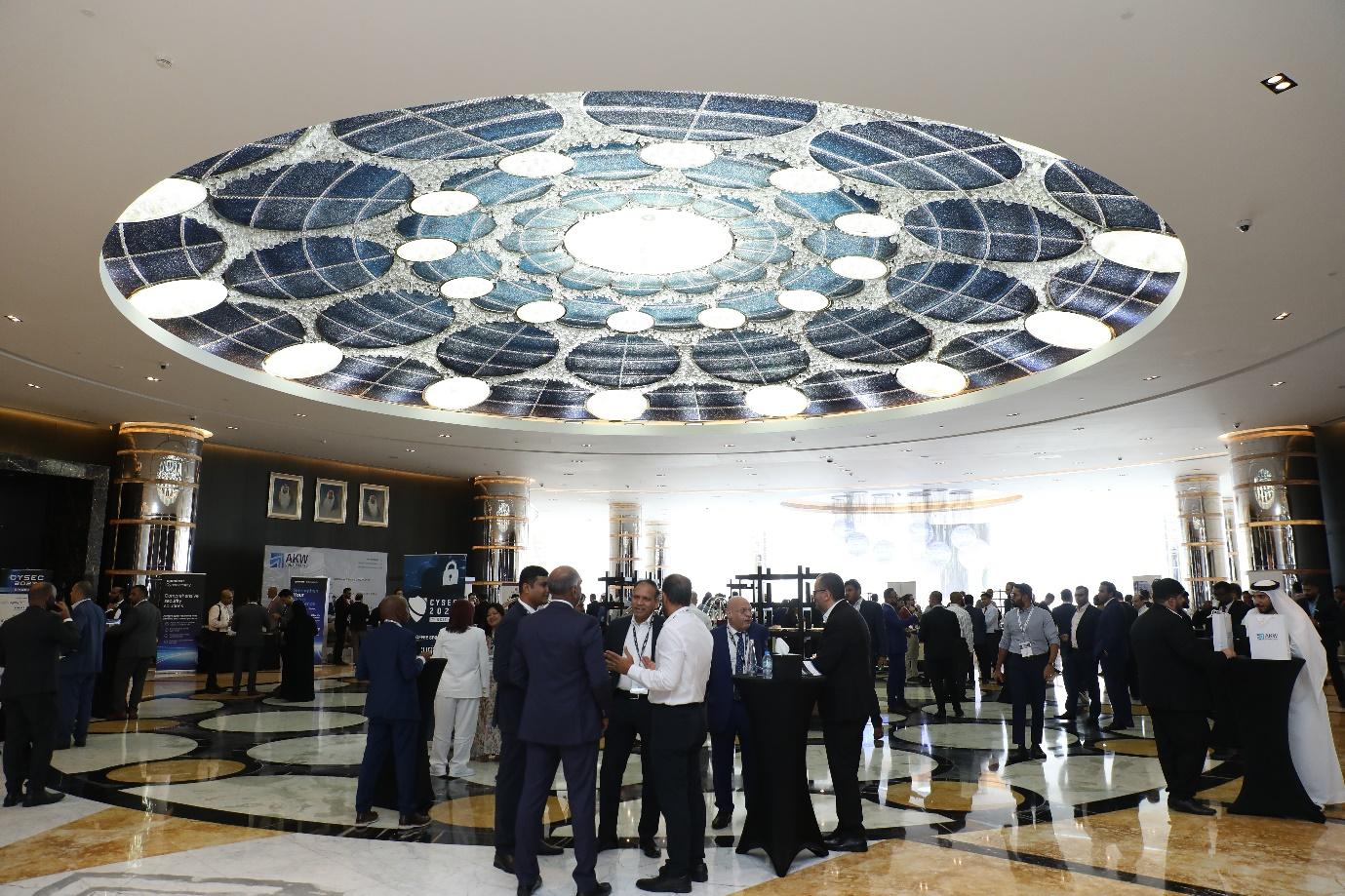 Thought Leadership: Esteemed cybersecurity visionaries & experts such as – LT. COL. Dr. Hamad Khalifa Al Nuaimi, Sara Khalid Alhosani, Section Head – Internal, Information Security, Abu Dhabi Digital Authority (ADDA), Lakhwinder Singh from Thales, Sujatha Narasimhan from Mimecast among others shared invaluable insights, contributing to a collective pool of knowledge that will shape the industry's future.
The panel discussions and presentations conducted profound excavations into the most urgent challenges and avant-garde solutions within the constantly evolving landscape of cybersecurity.
Exclusive Leadership Networking: The event served as an international meeting point, facilitating networking opportunities that spanned the globe, connecting professionals and organizations alike.
Abu Dhabi Experience: Attendees immersed themselves in the rich culture and hospitality of Abu Dhabi, making CYSEC 2023 an unforgettable experience.
To relive the excitement of CYSEC 2023 (7th global edition), we invite you to watch the event highlights here.
We extend our heartfelt appreciation to our sponsors, esteemed speakers, engaged attendees, and dedicated partners for making CYSEC 2023 an overwhelming success. Be sure to stay tuned for updates on CYSEC 2024 as we continue to bring the global cybersecurity eco-system together to contribute towards innovation and excellence in the realm.
Media Contact:
Shayantini Gupta
CYSEC Global by MAK Conferences