"It takes a lot to be an entrepreneur"
The life of an entrepreneur is surrounded by lots of challenges, which result from a series of trials and errors encountered in the process of running the business. To an extent, success for an entrepreneur means making profits and being sustainable, while also meeting the demands of clients. 
Amidst this, it's crucial to learn a thing or two from those who already have thriving businesses. In addition, you could get a mentor that has some experience in your line of business. This would help smoothen your process. 
However, not everyone is opportune to have a role model who shows them the ropes in business. This means that for some, the entrepreneurial journey will be self-driven, self-taught, and could be challenging— a process that eventually yields success if it's done the right way.
Keep in mind that your customers' happiness should be the end goal, and in the long run, this would convert to more patronage and revenue. To always satisfy your customers, you ought to show sincere commitment to the problems your business tackles and the services you provide. 
Be Inspired From Around 
Oftentimes, entrepreneurs are charged to look within for motivation. And what happens when you get motivated by what you have around you?
For Ebony Swank, her source of motivation came from the need to fulfill her responsibilities as a parent, and not just for the sake of self-dependency and a luxurious lifestyle. When she started her entrepreneurial journey, Ebony Swank was a single mother who had to seek means to fend for herself and two children, after quitting her job and failing at her first business. The responsibility as a mother spurred her to go the extra mile, and provide for her kids.
"After my first baby, I felt I had to make an effort, I had to kinda con my way into my first jobs. I was earning 70k per year at my final job. But I owned a hair salon, and one day, a lady came in selling clothes door-to-door and she told me she was making 5k in a weekend selling clothes. "
Truth be told, the push gotten from responsibilities can be massive and positively impact how your business will thrive, even in the long run. Similar factors have shaped the trajectory of many entrepreneurs. And in cases like this, you have to look around you to find the motivation to strategize and set out again. You have to put in the necessary efforts to achieve a positive outcome. However, you wouldn't have an outcome unless you give it a shot.
Execute Your Beautiful Ideas  
Great business ideas amount to nothing if you don't take the essential actions. This is because the success of your business will only be seen after you must have taken calculated actions. 
Ebony Swank claims that she has her mother to thank for developing the mindset of executing ideas. Ebony didn't let it end with her, rather, she handed the baton to her kids too. "My single mom taught me more than I realized, and now I'm teaching my daughters the same. When it comes to business, the top 5 things I'll want my daughter to know are; cash management, creativity, good customer relationship, learning from your early mistakes in the business, and getting the right location" she claims.
Pass it on, teach your kids lessons that will be of use to them in the nearest future.
Although, this doesn't mean all ideas can be executed. Your ideas ought to be realistic and sustainable. This continuous execution of ideas will make your business a household name in the long run. Great ideas are what businesses thrive on. 
Believe In Yourself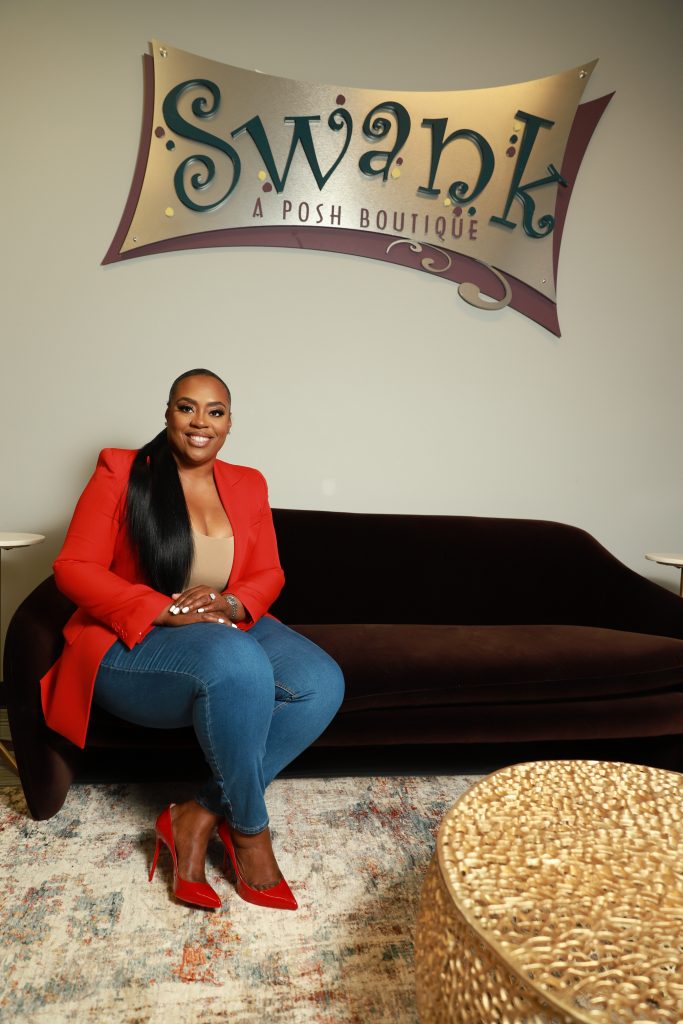 "Whether you think you can, or think you can't, you're right." – Henry Ford
You will encounter different obstacles as you go further in your business. And this will hurt your business growth if not well managed. In times like this, self-realization and the vision behind kickstarting your business will keep your entrepreneurial spirit high. 
It's all on you. Even if you source inspiration from the outside or inside of you, if you don't come to terms with the self-belief that you can do it, you will struggle in the process.
While you go about building your self-confidence and business growth, seek out the right persons to associate with. According to Reid Hoffman, the co-founder of Linkedln— "who you're with is who you become." The kind of people you associate with will have a part to play in the success of your business. 
With time, you will overcome the doubts that may come creeping in. The more you exercise your confidence in decision-making processes and stand by whatever comes out of them, the more you'll see your business gain ground. 
Give It Some Time
Keep in mind that running a business successfully will take a lot of time. This is a proven fact, and especially for entrepreneurs. You must learn to give your business time. You've got a new product? Give it some time. Got a new marketing campaign? Give it time. This practically means you must give the entirety of your business time.
"If you look closely, most overnight successes take a long time," says Steve Jobs. Success doesn't just walk through your front door if you've not invested time and some other resources into the business.
With time, Ebony went from a Detroit dropout— to a double-digit millionaire. This was the result of putting in the hard and smart work needed. In the process, she was able to build a great team that helped her in maximizing time, meet up with her responsibility as a mother, and bolster the success of her business. 
Wrapping Up 
The path to success for an entrepreneur consists of great perception and endurance. But the utmost requirement is to start with your eyes on the goal. 
However, don't neglect the footsteps of those who are ahead of you in the business. Study how they've been able to sustain their business, and similar things you may watch out for as well. This could guide you to greatness, and help you avoid mistakes. 
Kick-off that entrepreneurial journey today. It all starts from somewhere.