Introduction:
To understand the benefits of Instagram Ads and properly utilizing for the beginners as a complete guide for them, first we need to develop an understanding and realization of Instagram and Instagram advertisements.
Therefore, briefly, Instagram is considered as a free picture, photo, and video sharing platform as well as application which is available on Apple iOS, android and windows phone. Normal people can upload various types of photos and videos in the service of Instagram and can, later on, share them with their selected friends' group and successive followers.  
Instagram ads or advertisements are considered as a path or way for organizations for advertising themselves through the medium of images, pictures or visual contents on Instagram. There are seemingly many ways for creating these campaigns. 
Usually for launching an Instagram advertisements campaign necessitates a requirement for having a Facebook advertising campaign. There is the liberty of opening  Instagram  for business accounts. Instagram advertisements are generally managed and maintained through the medium of Instagram Ads Manager and Facebook Power Editor.
The Benefits of Instagram Advertising:

There are certainly real benefits of advertising whereas you can also term them as the benefits of using Instagram Ads. Those are respectively;
The community of Instagram is growing and developing at a rapid rate with already 700 million users on them. 

Instagram and Facebook remain interconnected. So it becomes an easy task to maintain and manage a target audience depending upon the Facebook data. Budgeting, scheduling, supervising along with setting up and creating the advertisements can be done through the medium of Facebook. Facebook is considered as a sister platform of Facebook, therefore as it originated much earlier that is why for marketing and using Instagram advertisements, the user does not need to at all start from the very basic. 

Instagram ads are not irruptive or invasive, that is why generally it leaves no chance of irritating or annoying the target audience. 

people are generally more attached and involved with Instagram ads rather than any other social media platforms. 

The integration or incorporation of Shopify is easy for selling the products instantly through the medium of Instagram. 

Instagram generally measures, evaluates and supervises the campaign running success depending on awareness, reach and recalling rather than counting the followers, likes or comments. 

Generally, the maximum of people utilizes their smartphones for reading news or continuing with their basic socialization on the Facebook medium. They can easily update social media stories and feeds. Any of the smartphones now feature a minimum of a good high-end camera in their back, which in order helps the common people to post any image in Instagram. Instagram offers an easy posing capability for channeling their photographs and short videos that is why most cell phone users have Instagram accounts.

The return on investment and cost minimization procedure can be best applied in Instagram as their returns are maximum than any other social media platform. It consumes less time and becomes effectual than other online marketing channels. 
Other benefits of Instagram Ads on business or as a businessman: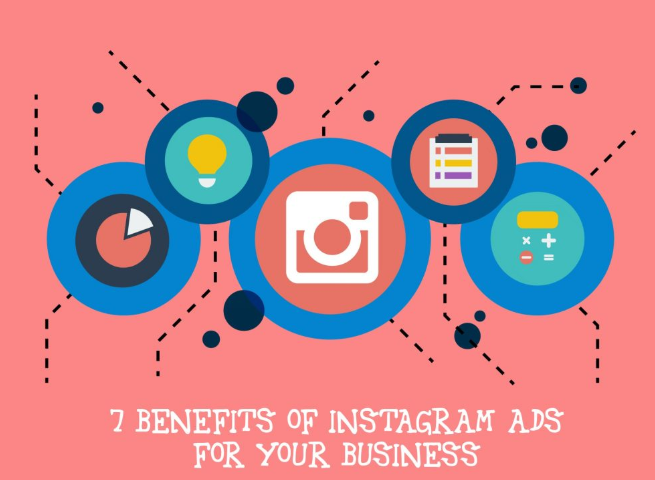 Increased Engagement: 
A study conveyed by Forrester provided us with a fact that Instagram content generates much more involvement by 58 times per follower than any usual social media platform such as Facebook and Twitter. An active Instagram profile with productive content very organically increases the involvement of the audience.
High Conversion Rates:
Instagram advertisements offer you a provision of high productive and promising conversion rates in those websites where you engage or involve casually such as downloading or registering or resourcing. A similar method is utilized for purchasing things. The products must be visually appealing and engaging which can enhance the chances of return on investment. 
Approaching or reaching the target market:
If the purpose of the Instagram profile of the user is to target the young as well as the millennial generation then the choice and preference is correct. According to a current review, more than 37 people are engaging with Instagram daily below the age of 30 years. It is all about finding the correct target audience so that the engagement and involvement seemingly increase. 
Free Advertisements:
The user or the business entity can massively increase the exposure as through the medium of advertising on Instagram, the offerings of the products and services are free of cost. Once you can properly exhibit the things or products you want to expose towards your customers and audience the ROI and cost control is absolutely in your hand. 
Lower Cost per click:
Relatively the cost per click is much less than the other social media platforms like AdWords, Twitter, Facebook and LinkedIn. In case of story views and video views also Instagram provides a lower price than compared to Facebook. 
Increased Visibility:
Making the products and services of the business aids you new customers. Although the Instagram advertisements of a particular business will show up just like the Instagram stories and feeds, still the targeted audience, followers and friends will still visualize it on their feeds. Therefore, including or incorporating a custom call to action button will be very much helpful for promoting the clicks. 
Multi-Channel Connection Authentication:
With the inclusion of an Instagram widget on the website, the capability of connecting with customers generally increases through various channel types and enhances the cross channel involvement in return. If the customers browse the business site of the individual, they can check the shares and gallery as well as can, later on, follow and connect with you through the same medium. 
How can we use Instagram for Social media marketing:

The procedures are respectively:
Optimizing the Instagram account. 

Following the industry-relevant articles and accounts.

Reaching out to the popular and famous hashtags of the industry and related topics. 

Receiving shout outs from other parties. 

Sharing posts and updating as well as renewing the story feeds daily.

Utilizing the usage of hashtags in the comment section of others.

Running and properly optimizing Instagram contests on the platform. 

Asking followers to like and share your posts and content.

Building up a healthy relationship with the other influencers and entities of the same platform. 

Commenting on different photos as well as using Instagram stories on a regular interval. 

Properly placing both imagery and video contents. 
The procedure of the above-mentioned are hereafter briefly mentioned; 
Properly scanning an Instagram Nametag. 

Reaching out as well as customizing your Instagram Nametags. 

Sharing a similar Instagram Nametag by the mode of displaying the nametag in the store, sharing them at the events and cross-promoting the nametags on your personal social media platforms and channels along with a blog.
Guide for beginners:
The guide of Instagram advertising is hereafter briefly mentioned step by step for the ease of the beginners. 
The reasons behind advertising on Instagram:
The reasons are simple which are the following; 
Anyone is capable of advertising on Instagram 

Getting access to the target tools of Facebook is easier. 

Instagram holds good audience involvement. 

Instagram contents are organic. 

Instagram can be occupied as a one-stop shop destination.
Campaign objectives for Instagram advertisements as a beginner:
Brand Awareness 

Reach 

Traffic 

Engagements and involvements 

Application installations 

Video views 

Lead generations 

Messages 

Conversions 

Catalog Sales

Stores traffic
The different types of campaign objectives are respectively:
Awareness campaign objectives 

Consideration of campaign objectives

Conversion campaign objectives 
Selection of the correct targeting audiences and options for Instagram advertisings: 
Custom audiences 

Lookalike audiences 

various insights from Facebook audiences.
Choosing the best Instagram Advertisement Formats for the campaign:
Different types of ads include 
1. Instagram Photo Ads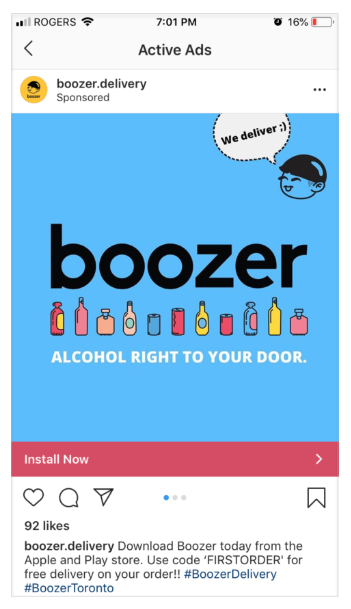 2. Instagram Video Ads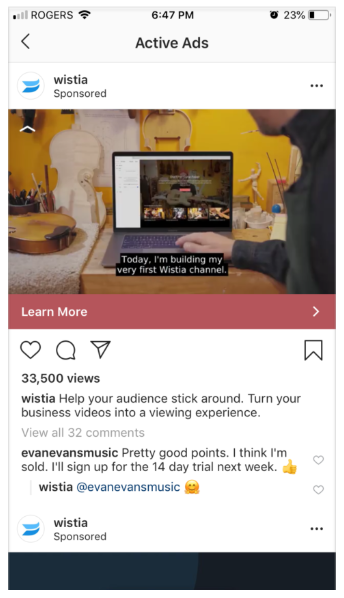 3. Instagram Stories Ads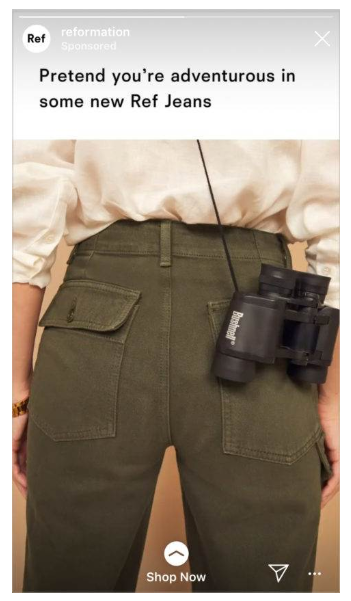 4. Instagram Carousel Ads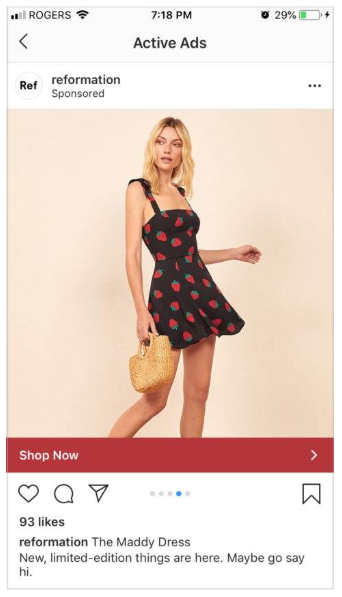 5. Instagram Collection Ads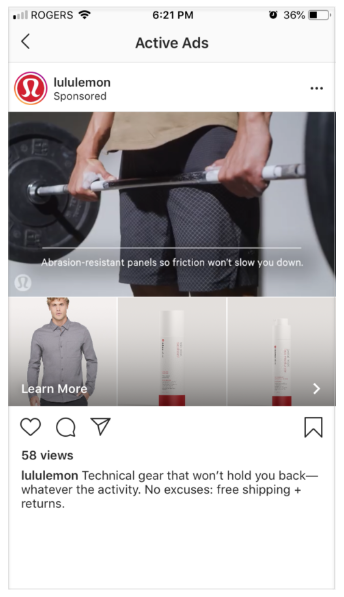 6. Promoted Instagram Ads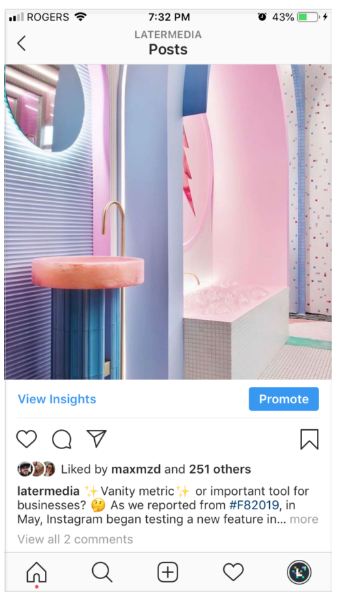 7. Branded Content Ads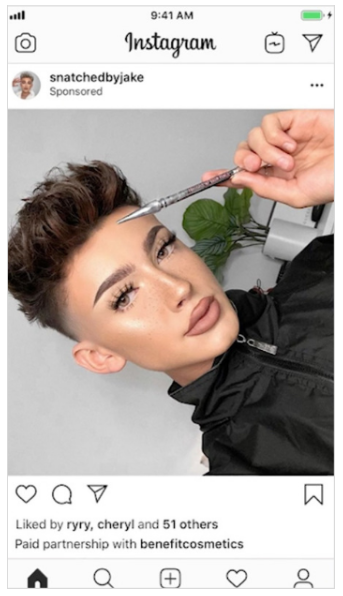 Conclusion:
Through the above mentioned ways the beginners can have a complete guide upon the benefits of Instagram Ads altogether in one view and they can choose their ones accordingly.