New Delhi, India – Ready your consoles and update your software because NascentEdge is bringing the ultimate gaming convention Games NexTech Convention (GNT) to Bengaluru on September 20-22, 2023! With a focus on Next-Generation Technology in the Indian Gaming industry, this convention promises to be a game-changer, with leading players and experts converging to showcase and discuss the latest technology advancements, trends, and opportunities in the rapidly growing Indian gaming sector.
The event will be a fantastic opportunity to network with fellow executives, game developers, game designers, tech experts and entrepreneurs. The convention offers an unparalleled business opportunity for gaming industry professionals. With a variety of activities that foster networking and growth. Keynote speeches, panel discussions, and product demos will provide a platform to learn about the latest trends and technologies in video gaming. You'll get to meet some of the most brilliant minds of the industry and learn from their experience, collaborate on new business ventures, and establish new partnerships.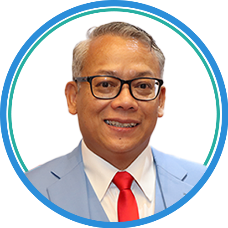 As the gaming industry continues to take the world by storm, India is poised to take the lead with its immense potential in the sector. Yudi Soetjiptadi Founder & CEO of NascentEdge, added, "We are excited to bring together the best minds in the gaming industry to share their knowledge and expertise with our attendees. Our aim is to create a forum where industry players can connect, learn from each other, and collaborate to drive innovation in the Indian gaming industry."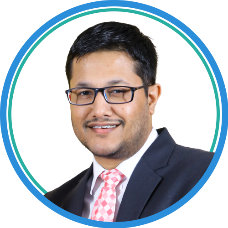 "We're building the ultimate gaming-tech convention for anyone who loves gaming and wants to be a part of the exciting changes happening in the gaming space," said Ruark Jacob, Event Producer at NascentEdge.
At GNT2023 gaming tech providers, developers, and service providers will have the unique opportunity to showcase their latest products to a diverse and highly engaged audience. With an array of sponsorship and exhibiting packages to choose from, sponsors can gain a competitive advantage by participating in panel discussions, workshops, and networking sessions. Sponsors will receive significant brand exposure before, during and after the convention. 
Exhibiting at the GNT2023 will provide gaming companies with a dedicated space to showcase their latest products and services to hundreds of gaming executives and industry professionals. Exhibitors will have access to a dedicated exhibition hall, where they can interact with attendees and demonstrate their products. Exhibitors will also receive significant brand exposure through the convention website, social media posts, and other marketing materials.
Get your game on with over 500 attendees from across India and around the world. Attendees will have the opportunity to meet with other gamers and industry professionals from all over the world, fostering international relationships and partnerships. Engage in discussions on a wide range of topics including gaming development in India and globally, the impact of new technologies on the gaming industry, the potential of virtual reality and augmented reality in gaming, and the future of the global gaming arena. Block your dates now!
Tickets for the convention will soon be available for purchase on the event website at https://www.nascentedge.com/gnt
About NascentEdge:
NascentEdge is a provider of dynamic face-to-face meeting platforms offering clients the opportunity to expand into a predefined target audience and amplify their business exposure globally. 
For more information on the convention, speaking opportunities and sponsorship packages contact us at [email protected]