The cryptocurrency bitcoin is one of the fastest-growing currencies in the world. It's still not too late to invest, but there are some things you need to know before jumping into this market. There are many exchanges that offer bitcoin trading, and it can be difficult to find out which ones are legitimate. Here is a list of what we believe to be the best crypto exchanges on the internet right now.
Coinbase:
Coinbase is one of the best Bitcoin exchange platforms in America and offers excellent security for its customers' funds with insurance from FDIC up to $250,000 per person/account. The company has grown significantly over time and now has over 10 million registered users per month, making it one of the most used Bitcoin exchanges in the world.
Coinbase charges a fee of around one percent when you buy or sell Bitcoin on their platform, which is quite competitive with other online crypto exchanges. This makes it an ideal place to start trading bitcoins.
Bitfinex:
Bitfinex was launched in 2013 and is based out of Hong Kong but accepts traders from any country around the world except for those located in US states due to compliance issues according to Bitfinex's terms and conditions page. It has some advanced trading options like limit orders where you can set up your order at whatever price is most appropriate for you so that once X amount of bitcoin hits this mark, your trade will execute automatically. One area where Bitfines shines is in its customer service. The company has even won an award for the best support in trading after launching a 24-hour live chat feature that will help resolve any issues you may have with your order.
Kraken: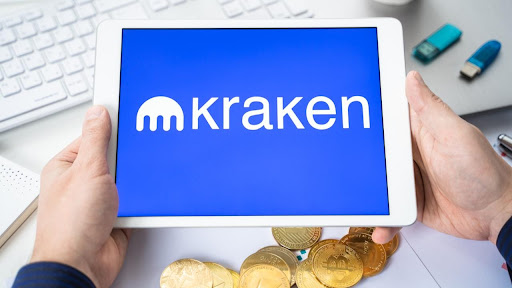 Founded in 2011, Kraken is one of the world's largest Bitcoin exchanges, and it also trades other digital currencies like Ethereum (ETH), Monero (XMR), Augur REP tokens (REP), ICONOMI (ICN), Melon coins(MLN), and Zcash (ZEC). It was designed specifically for experienced traders who are looking for a platform that offers real trading options. Plus, Kraken also offers a number of other features that make it an attractive exchange.
Bittrex:
Bittrex is a US-based cryptocurrency exchange that provides you with access to many trading pairs, including all of the most popular cryptocurrencies. It supports over 190+ cryptocurrencies and has its headquarters in Las Vegas, Nevada. Bittrex has earned its place as one of the top digital currency exchanges because they have continued to innovate and execute their vision without customer support issues or major downtime like some other sites this size.
Plus, they are capable of processing close to one million orders per second which makes them very fast compared to other options on this list! The platform also offers secure storage for your funds, so you don't need to worry about anything happening if you choose Bittrex as your preferred online crypto exchange.
Gemini:
Gemini is a New York-based cryptocurrency exchange that has been operating since 2015. It really doesn't get any simpler than this platform when it comes to buying and selling cryptocurrencies because you don't even need an account to start doing business with them!
All you have to do is submit your basic contact information, confirm the details via email, add funds from your bank account or wire transfer, and then finally buy bitcoin or ether on their trading portal using either fiat currency or credit card. Gemini also offers advanced reporting tools for serious traders who want more data related to market trends so they can better understand how prices move in real-time.
Poloniex:
This exchange is known for offering a wide variety of cryptocurrencies, but what sets it apart from the rest is that you can trade with real-time market data. This means if someone else buys or sells bitcoin at the same time as you, your order will be filled relative to how much they are buying/selling. Apart from that, it has a very sleek interface and is quite easy to navigate.
Binance:
This exchange was only launched in 2017, but it's already made its way onto many traders' lists of preferred platforms for trading bitcoin or cryptocurrency because of the fact that they offer both basic and advanced orders (i.e., limit or market). They also offer relatively high volume on most currency pairs, so liquidity isn't an issue. Plus, their fee structure is extremely reasonable, with 0% maker fees on all trades until September 2018, when this will be reviewed. Finally, Binance offers $250,000 virtual currency listing competition annually where selected coins get free exposure on their platform, which could potentially increase demand for these tokens down the road if people want to trade on Binance.
LocalBitcoins: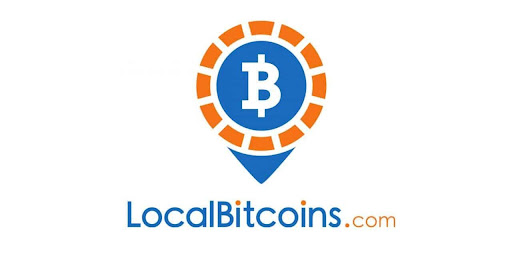 This is probably the most popular bitcoin exchange online for peer-to-peer (PTP) transactions. It's also one of the cheapest options available, which makes it extremely attractive to customers all over the world. All you need to do is set up an account, enter your bank details and purchase bitcoins from other users in real-time with no fees whatsoever or risk involved. You can then trade these coins on a PTP basis either by meeting someone locally or through their escrow service that will hold onto both deposits and withdrawals until everything has been confirmed without any issues at all.
One thing Local Bitcoins does not offer, however, is advanced trading orders like limit or market, so this might be too basic for some people looking to invest larger amounts. They are, however, one of the few exchanges that also offer privacy-centric transactions like DarkCoin or XMR without any extra fees, so you can always opt for those if anonymity is important to you as well.
Conclusion:
You will find it challenging to select one exchange, so you should try doing some research on the different platforms to find out which one offers everything that is important for your investing strategy.