If you're starting an eCommerce business in today's time, you need to find different ways to stand out from the crowd. Luckily, you've come to the right place. Listed below are top-tier tips to help you transform your eCommerce business in no time!
It takes less than a second for a user to decide if they'll visit your website again or not. So when they say 'You don't get a second chance at first impressions, it holds quite true for new businesses. Your website or social media platform is the first touchpoint a user comes across during their buyer journey. The last thing you want is to dissolve the chance of that happening because of bad navigation, terrible color scheme, or lost creativity. 
Shopify and BigCommerce are some of the biggest names in the eCommerce industry because they understand the importance of user interface and user experience to convert a prospect into a customer. Make sure you test every element or change you add to the UI to improve user experience.  A well-designed website is your ticket to land good sales and loyal customers from the beginning. 
One of the biggest mistakes eCommerce businesses make in the initial stages of developing their business is not being customer-centric. Since eCommerce platforms are made to serve the customers, you must design the buyer's journey by envisioning yourself as one. What would you want? What would attract you to the website? Will you get free shipping? Are the prices reasonable? Is the checkout smooth? Can you add things to your wish list and keep them? 
There are a hundred questions you can answer well once you start focusing on building a customer-centric business. Every problem comes with a solution and eCommerce setups aim to fix that problem by offering the best solution possible. Staying relevant in a competitive industry is a challenge which is why focusing on your customers and giving them what they want will always be rewarding in the long run. 
Mobility is the future. We're all highly dependent on our cellphones in this digital age and its importance and impact in our lives are quite evident. Whether it's catching the headlines on the go or watching your favorite show on a flight, mobile-friendly experiences are important in today's time. Therefore, the focus should be on building a mobile-friendly website rather than just a website. 
While your website might be designed for desktop users, you have to ensure it works just as well for smartphone users as well. There's a difference between designing a mobile-friendly website and a mobile-optimized website. Not all mobile-friendly websites are mobile-optimized; In simpler words, a mobile-optimized website will shrink down and reformat to fit your smartphone layout. 
The navigation is smoother and thumb-friendly, readability is maximized, the size of images is smaller and the website undergoes de-cluttering for a minimalistic approach. Once you start focusing on being more customer-centric, building a mobile-optimized website will come naturally to you. 
Be Active On Social Media
Social media is more than just a way of connecting. It's a lucrative business tool in today's digital times. Neglecting its impact and not making the most of it is one of the most toxic things you can do to your business. You don't necessarily need to hire an expert to understand and interpret what's important to your customers. You can do so by yourself by just following what's happening on social media apps every day. 
Instagram and Facebook are revolutionary platforms for businesses. Being active on social media is key to staying relevant in a competitive market. Some quick ways to boost eCommerce engagement and activity on social media are to post content regularly and stories daily, liking and commenting on competitors' followers, following similar pages to yours, and leveraging influencer marketing. 
Make sure to stay active on social platforms even while traveling, so your followers know you're up to date. Using a reliable fiber optic internet can help you stay connected with your customers even on the go!
Since more and more businesses are entering the market, it's even more challenging for them to stand out from the crowd. The eCommerce industry is growing rapidly and ranking your website on search engines is not a piece of cake anymore. Polishing your SEO skills is one way to make sure your website heads in a certain direction. 
You should optimize your website content, including relevant keywords, include backlinks, improve the website's loading time, deliver new content regularly and optimize website URL to boost your ranking on search engines. Moreover, you should also consider displaying future technology news if your website is about the latest tech news from across the globe. 
Keeping track of what your competitors are doing to serve customers is always a plus when it comes to staying on top of trends. Adjust your marketing and eCommerce strategy accordingly to hold your place in the eCommerce industry. 
Learning from your competitor's mistakes and analyzing other eCommerce websites, services and products provide a better insight into how things should be done at your end. 
Keep Forms Short and Insert Call To Action Buttons
There's a reason the user clicked on your ad. Maybe they want to know about your services or they're looking for a product they want, either way, the last thing they want is to fill lengthy signup forms or come across unclear call-to-action buttons. Call-to-action buttons are designed to guide the user and boost conversion rates by maintaining site usability. 
Your sign up forms should be short and precise since as an eCommerce business, all you need is their email address. The CTA button should appear like it's a CTA button. The font, size, color, and positioning of the button should stand out. 
Customer satisfaction should be every business's priority. Using live chat to help your customer with any query or issue is a fool-proof way of tempting them to purchase from your site. One of the downsides of online shopping is the unavailability of human interaction. But thanks to technology, you can now humanize your site with a live chat option and communicate with your customers like you would in an offline store. 
Communication via live chat should not make the customer feel they're talking to a robot. It's the perfect medium of communication and users are more tempted to purchase from a site with a live chat option. 
To Wrap It Up
Since customers can't visit your eCommerce store in person, they can only rely on the features and practicality your online store has to offer. Use these tips wisely to improve customer experience and boost your eCommerce business!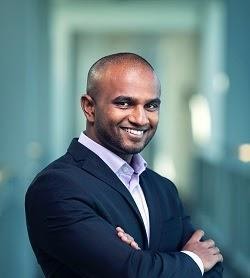 Baldwin Jackson is a successful digital marketer with expertise in search engine optimization and content marketing. The perfect balance of his analytical ability and creative thinking is what sets him apart from other practitioners in the digital marketing realm. He has helped a lot of small and medium-sized businesses in crafting their digital marketing strategies that are not only cost-effective but delivers results as well.
Baldwin is also a proud father of two kids and a Sports enthusiast. When he is not working, you will find him watching ESPN and NFL network. He has been able to get an amazing package on his favorite channels from Buytvinternetphone.