Regardless of your age, having diabetes can bring a variety of challenges to the table. From doing consistent monitoring to taking targeted measures, the condition asks you to be vigilant round the clock. If you are unable to keep up with these requirements, it can affect your physical health in different ways. 
That is why it is crucial to learn effective tips to manage your diabetes. This not only keeps you from running into medical emergencies, but also improves your overall health in the long run. In turn, it enables you to live a more fulfilling and happier life even while living with the condition.
To help you through this process, here are 4 lifestyle changes to help control diabetes.
1. Focus on Losing Excess Weight 
Of all the life hacks that could improve your health, losing your weight stands out due to its overall efficacy. Since excess weight can interfere with your cardiovascular, musculoskeletal, and gastrointestinal health, losing any extra pounds is a common piece of advice doled out by many doctors. This also holds true for diabetes, where lowering your weight can help control your blood sugar levels. 
Looking into a liraglutide weight loss program is an easy way to be in line with this suggestion. Since the medication works for both diabetes and weight loss, it can work wonders for many patients. By exploring your options through reliable programs, you can consider if the approach is the right fit for you. 
2. Add Healthy Foods to Your Diet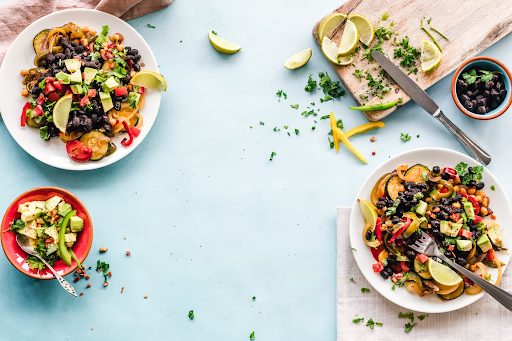 For those who have diabetes, adopting a healthier diet is another simple yet efficacious lifestyle change. By exploring foods such as whole grains, green vegetables, plant-based proteins, as well as chicken and fish, you can control your diabetes through delicious ingredients. If you have a problem following this diet due to food preparation, you can look into a meal delivery service instead.
This particular step does not require you to move mountains in terms of food additions. But it does ask you to stay away from certain food groups such as sweetened candy, fried foods, and canned vegetables. By following tips for healthier eating habits, you can adopt this practice quite easily. 
3. Make Regular Exercise a Practice
Besides helping you regulate your blood flow, exercise also lets you control your blood sugar levels. In addition to lowering your risk of heart disease, it also reduces your chances of experiencing nerve damage. That is why adopting the habit of exercise is crucial for implementing a healthy lifestyle.
When you have diabetes, you need to be careful about sustaining injuries that might get difficult to heal. But you can still do exercises that are safe yet healthy. 
From walking on a treadmill to doing strength training, you can explore various exercises that have a low risk of injury. This also allows you to get your exercise through different avenues such as joining a gym or using an outdoor cycling app.
4. Drink Enough Water
If you don't drink a sufficient amount of water every day, it can cause your blood sugar levels to rise. When you lack essential hydration, it can be difficult for your body to eliminate the excess glucose in your system. But when you drink a healthy amount of water on a daily basis, you can lower your risk of running into these problems. 
This practice is not difficult to follow, especially when you have the right tools by your side. By investing in a daily water intake bottle, you can sip through water by the hour and ensure that you are having over 3 liters of water a day. This simple measure can help you control your blood sugar by a significant margin. 
While following many of these lifestyle changes can seem challenging at first, they become easier to follow the more you continue to practice them. This ensures that you are making enough difference in your routine to help control your diabetes in an ideal manner.