There's a time where every small business feels like the underappreciated female protagonist in an early 2000s high school rom-com—seemingly invisible to the hunky love interest, but brimming with endless charisma and talent. If such is the case for you, you'll have to use your imagination to capture your audience's attention.
Here are our top five creative ways to get your small business the attention and appreciation it deserves! 
#1: Go Viral
We live in a sci-fi world of clicks, pics, and swipes, all of which contribute to a vibrant—and overwhelming—virtual landscape. But with this wild, wild world of digital comes with opportunity. 
That's right: virality isn't just for influencers.  
Take advantage of current online trends and content apps to make your small business go viral. 
Here are some ways to log on and get all eyes on you:
Produce a funny video about your company (include skits, graphics, and animations, and motion graphic videos). 

Make it a habit of meme-ifying all your Instagram posts.

Respond to a viral trend or challenge on

TikTok

or YouTube.

Become a sass-master on Twitter, replying to your competitors in a playful, tongue-in-cheek way.  
#2: Start a Social Media Challenge
If you feel ready to take your social media game to the next level, then invent a viral challenge yourself. This strategy takes quite a bit of planning and testing, but if you nail it, you've got yourself a gold mine of viral attention. As long as you keep it safe and fun, starting your own branded challenge has the potential to skyrocket your name recognition and boost your company profile. 
For inspiration, check out any of these iconic social media challenges so you can take the virtual world by storm:
Ice Bucket Challenge

Planking

Running Man

Mannequin Challenge

The Harlem Shake

Flossing (not the dental practice, the dance)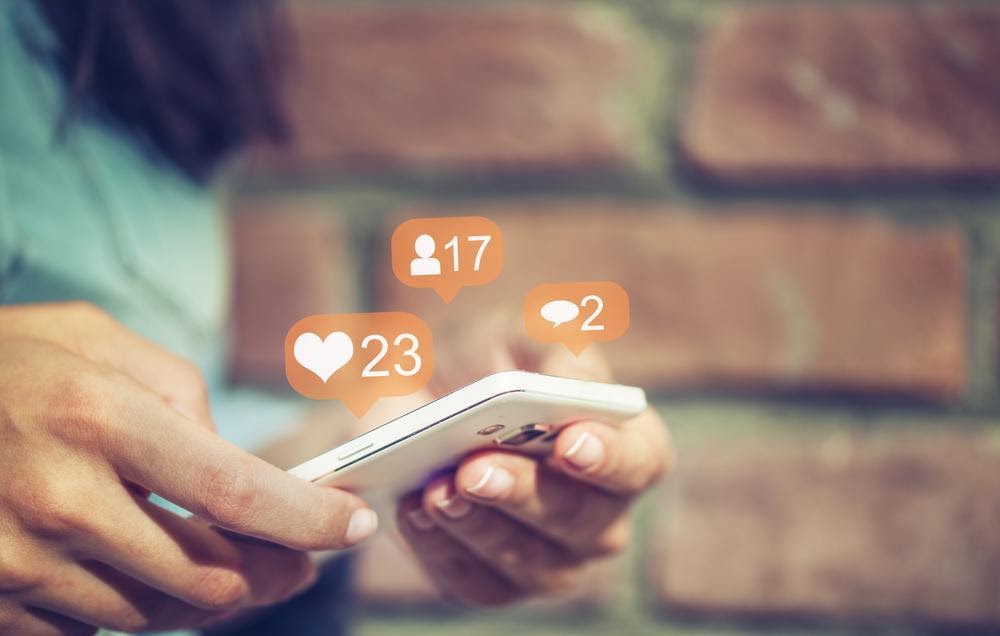 #3: Market with Smaller Influencers
For a small business, the world of influencer marketing might seem out-of-reach. While that may be the case for influencers with millions of followers, you can still take advantage of this creative marketing strategy by re-focusing your attention on micro and nano influencers instead.
These influencers boast followings of less than ten thousand (or even one thousand) people, and actually offer more benefits than traditionally large influencers, like:
Much

cheaper rates for sponsored videos or Instagram posts.
Many smaller influencers will accept free products or services in exchange for a shout-out.

While they may have smaller audiences, these influencers target niche groups, making them easier to strategically seek-out based on your desired market. 
#4: Everyone Likes Free Stuff
You've probably seen the magic of free t-shirts, eliciting zombie-like desperation from hordes of people intoxicated by the prospect of complimentary cotton blend. That's why you should carve out some space in your budget to give out free or highly-affordable promotional products. 
These branded goodies will attract potential buyers with their sleek, eye-catching designs, leading to new sales and, hopefully, committed lifelong customers. Not to mention, these items double as free advertising!
Here are some of the best brandable products you should start giving away:
Hats

Mugs

Tumblers

Backpacks

T-Shirts

Notebooks

Tote Bags

Golf Balls

Shot Glasses

Power Banks
#5: Throw a Block Party (When it's Safe)
While you can't currently throw a large gathering, there's no reason you can't start planning for one that'll take place in the next fiscal year (or two). Block parties bring together the entire community, help promote local businesses, and showcase the administrative prowess of the host—your company! 
Even if you host other small businesses and local ventures, if you do your branding right, people will know that this promotional block party was organized by your small business, boosting your clout and skyrocketing your reputation within the community. 
Get Your Imagination Flowing
If these ideas haven't sparked your interest, then go for a run to clear your head, take a shower, or bop to your favorite music until your toes are numb. You need to get that blood flowing and those ideas pumping. No matter what, don't despair—if you have confidence in your small business and you keep working your hardest, you'll eventually achieve the success you dream of.