If you are like us, this year you've been safe inside for work, and have been upgrading things in your home slowly but surely. Maybe you organized your closet, cut out the clutter after binge-watching organization shows on Netflix, or maybe you even started and finished multiple home renovation projects (hey there, new patio!). Well, with the holidays coming, it's time to spruce your place up even more and prepare for the season! Get out those bins, dust off your garland, and let's get to work! Here are a few items we think will really help you reach prime Holiday mode.
A bowl set will be a small addition to your home, but it's the little things that really make a difference. These bowls are perfect for dipping anything you can dip and they are funny too. They are a great choice because they have no defining holiday features, so you can use them the whole year if you want, and not get any sort of judgmental stares from your guests. Plus, these are handmade from a small business, making them even more special to use! Definitely, pieces that are worthy to be added to your collection.
Don't let the Holiday months scare you away from enjoying the beauty that is this time of year. Though getting outside is hard with the temperature changes headed your way, it is still nice to get outside and smell the roses. But, if you are finding that the flowers in your garden aren't faring well in the change of weather either, why not bring nature indoors. You can order flowers online from FTD and have them delivered straight to you. They have the highest-quality arrangements and truly have something for everyone, no matter their flower and plant preferences. With FTD you just can't go wrong!
If you are like us, you probably normally buy a real tree every year. But we also want to put a tree up today, and keep it up until February, meaning a real tree probably won't really last that long. Well do we have a lovely surprise for you. This multicolor, pre-lit tree is the tree to end all trees. Once you buy this one, you will never buy another one again. And you can control it from your phone! It will instantly add holiday cheer and magic to any space you put it in. And since this year is so different anyway, we won't tell anyone if you get a real tree too.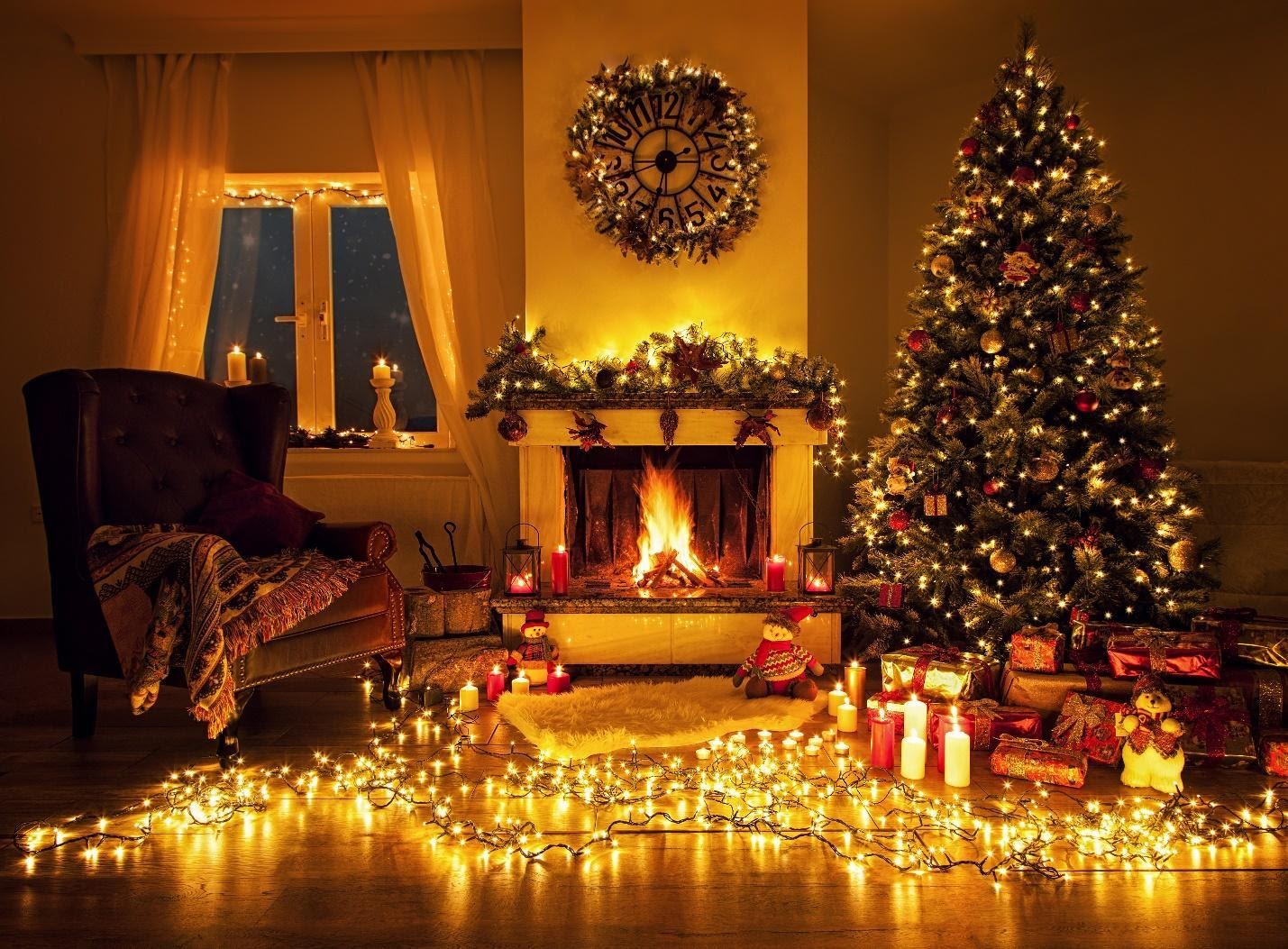 If you are to the point where you don't mind spending a little more to buy high-quality items, we recommend a print from Gray Malin to hang on your walls. Malin is known for his beautiful summer work, but his winter work is also stunning! His aerial shots are his go-to (an are shot from helicopter, by the way), but every single one of his pieces has a beauty about them that just can't be replicated. And he shoots all around the world, so you may even find a piece from a place you have been, making it even more worth your while to get!
If you want to spruce up the outside of your home, but aren't ready to go full holiday lights yet, Vine and Nest has classic holiday door banners to take your entryway from every day to holiday in an instant. There are two options to choose from, but they are both neutral enough that they will go with your home no matter what color it is painted. Each set comes with two banners, to be hung on either side of your front door. They also come with ribbon for easy hanging!
It will be much easier to spruce up your home this year now that you have everything organized and ready to go, but don't be afraid to update some of your pieces, or add worthy items to your collection! You will be happy you did.