Starting a business takes a great leap of faith, and it can be one of the most exciting things you'll ever do. But, a lot of preparation goes into the process, from finding suppliers and securing talent to finding the perfect startup office space. If you're at the latter stage of your business startup journey, read on for tips on how to find the ideal office for rent.  
Consider your company culture
Your company culture should comprise a large aspect of the decision making process when looking for an office space. That's because company culture is the character of your company and it's largely informed by the environment and values of the business. 
For instance, an interior design studio with a creative and dynamic company culture would do well to find office space in a vibrant and lively area of town. Wide open spaces and natural lighting should also be a priority for a company that plans to maintain a dynamic company culture.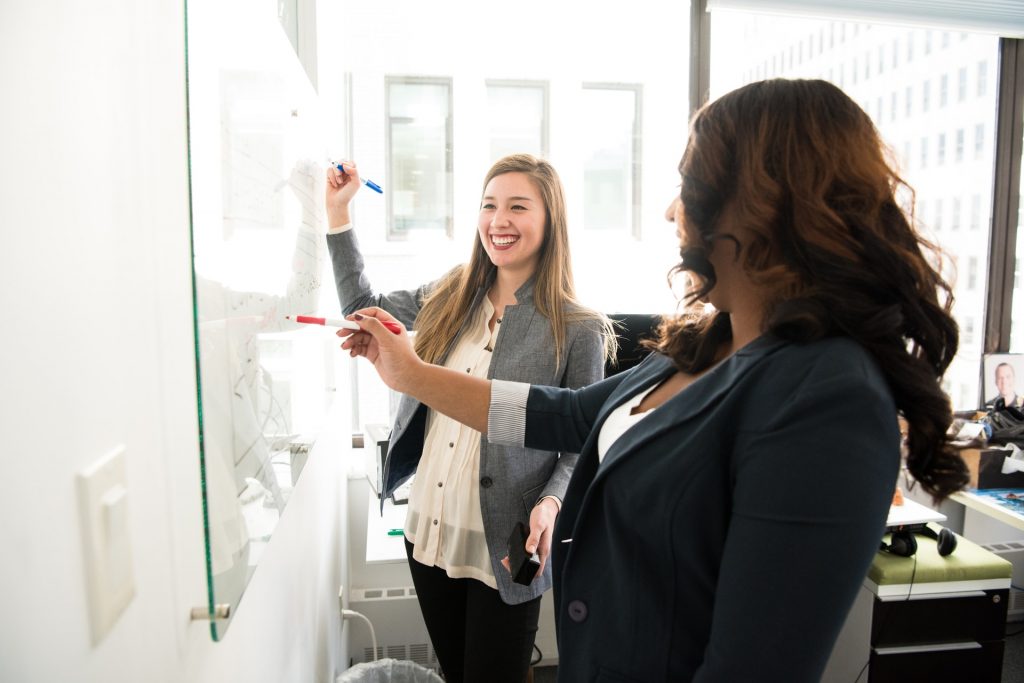 Be sure to look at options that meet your price tag. You don't want to stretch yourself too thin with an expensive lease as this might negatively affect business growth. Keep in mind that every office space comes with additional and sometimes "hidden" costs that you wouldn't ordinarily consider. 
When looking at the price of office rental make sure the price-quality ratio is maintained, which means that office facilities correspond to determining price. Don't forget about location and surroundings. The right choice of location is known to be one of the determining factors to make a good impression on customers and partners. Therefore to accurately estimate the rental price of the office space you should consider what amenities and facilities are nearby the locations you chose. For example, when choosing Oakland office space for rent you should take into account the city's surroundings such as museums, restaurants, stores, and theatre and the city's business potential. According to the latest surveys Oakland was named among the 15 hottest American cities as an ideal startup city.
This includes things like WiFi connectivity, parking costs etc. We highly recommend you read through your lease agreement to ensure that you fully understand what you're getting yourself into. The last thing you want is to move into a space you can't afford because you failed to read the fine print on your lease agreement.
When looking for an office space, it's important to consider accessibility issues such as ramps for wheelchair access, and ample parking for all of your clients. Consider access to affordable and fast internet as well, as that'll affect your business' bottom line moving forward. 
A good rule of thumb is to make sure the space you're considering allows you to provide employees with access to essential welfare facilities. 
Take a closer look at your lease to check its duration. As a startup, it's advisable to start with a short term lease as that's the safer option. Also keep in mind that you might start out with a smaller space due to budget constraints and the fact that you have a small team. But, over time you'll want to expand as your team and your revenue start to grow.
Don't be afraid to ask questions if there's anything you're unclear about. The goal is to sign a lease that suits your budget and your timeline. Find out if there's room to expand in the future or if there are any limitations you should be aware of that would prohibit you from designing the space in a way that you want. 
The layout of the space is another important consideration to make that'll affect the work environment. For instance, a technology may want an open-plan layout for better collaboration. However, an accounting firm might prefer a more intimate setting with closed-off office spaces that allow for confidential consultations. 
The point is to choose a layout that offers favorable working conditions for the type of work that you do. Look out for office space that comes with shared kitchens or conference rooms. This could be a great opportunity to share a building with like-minded companies that'll motivate and inspire you.  
Before you sign on the dotted line, ask for a tour of the office to make sure that basic amenities such as the kitchen and bathroom are working properly. 
The space should have enough electrical outlets for your technological requirements, and at least one conference room for meetings. It might be helpful to create a list of amenities you "need" and facilities that you "want". This'll make it easier to narrow down your options. 
Finding the perfect office space shouldn't be a headache. But it does require a fair amount of time and thought to make sure that you're getting a space that makes for a happy and functional work environment.