Overview
Life insurance provides a critical safety net against potential financial turbulence resulting from unforeseen life events. The Indian life insurance sector, overseen by the Insurance Regulatory and Development Authority of India (IRDAI), is a burgeoning industry witnessing significant growth with contributions from both public and private sector enterprises. Despite this growth, many individuals' understanding of life insurance in India is confined to its death benefits. 
This article aims to address this perception by offering a comprehensive exploration of the diverse protections and benefits provided by life insurance policies, as well as highlighting life insurance as a cornerstone of prudent financial planning, which extends well beyond death coverage.
The Scope of Life Insurance 
A life insurance policy serves as a contract between an individual, referred to as the policyholder, and an insurance company. In this contractual relationship, the policyholder commits to making regular premium payments to the insurer. In return, the insurer pledges to provide a predetermined monetary payout to the nominated beneficiaries in the event of the policyholder's death.
However, the meaning of life insurance is not confined to providing financial protection after death, offering a multitude of benefits such as disability coverage, critical illness coverage, maturity benefits, and more. Life insurance products are designed to secure the financial future of your dependents, providing them with financial stability and the means to maintain their lifestyle in your absence. 
Furthermore, life insurance policies offer an array of coverage options tailored to provide financial protection under various circumstances. The extent of coverage provided is largely dependent on the specific type of life insurance policy chosen and its associated terms and conditions.
A Comprehensive Array of Protections
Life insurance provides death benefits – a lumpsum amount paid out to the nominated beneficiaries upon the insured's death within the policy term. This financial benefit serves as a critical buffer, empowering your loved ones to handle daily expenses and fulfill long-term financial obligations without undue hardship.
Life insurance policies, however, offer comprehensive coverage for a host of situations including accidental death and disability, critical illness, terminal illness, and maturity benefits. 
Accidental death coverage provides an additional financial payout if the insured passes away due to an accident. Disability coverage ensures a benefit payout if the insured becomes permanently disabled as a result of an accident.
Critical illness coverage is activated if the insured is diagnosed with a severe illness that is specifically listed in the policy, offering necessary financial support to handle the significant medical expenses typically associated with critical illnesses. Terminal illness coverage provides financial aid in managing the challenges associated with a terminal illness diagnosis, while maturity benefits serve as a reward for the insured surviving through the policy term.
Pension, Investment, and Guaranteed Income Plans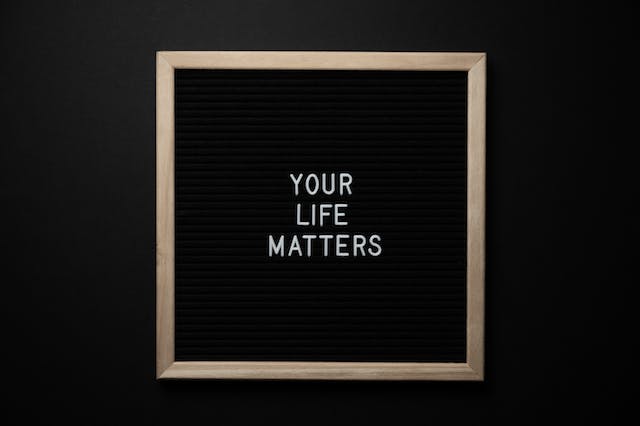 Life insurance companies also offer products like pension plans, investment plans, and guaranteed income plans to cater to long-term financial goals. 
Pension plans: Provide post-retirement income, dividing premiums between life insurance and investments to create a retirement fund. 

Investment plans: These include Unit-Linked Insurance Plans (ULIPs) and endowment plans, which combine life coverage and investment. Their premiums partially fund insurance and are also invested in various funds according to the policyholder's needs. 

Guaranteed income plans: These offer a secure income stream post-maturity along with life cover.
Additional Riders and Add-Ons
Different types of life insurance policies also provide policyholders with the flexibility to enhance their coverage through riders and add-ons. These additional, optional benefits provide an opportunity for policyholders to customize their policies in sync with their unique needs and circumstances, ensuring they have comprehensive protection. 
Some commonly available riders include accidental death benefits, waivers of premium in cases of disability or critical illness, and income benefit riders, which provide a monthly income to the beneficiaries.
Wide Coverage of Life Insurance 
Life insurance in India provides an essential safety blanket, covering an array of emergencies and uncertainties. From providing for your family in the event of your death to offering you robust support in the face of debilitating illnesses, life insurance acts as a reliable pillar of financial security. 
Understanding the diverse coverage and benefits offered by life insurance policies enables you to make informed choices that align with your financial goals and the needs of your family.
Summing Up
Life insurance is an invaluable component of your financial toolkit. It is far more than just an expense; it is a powerful investment in the financial security of you and your family. Thus, it is imperative to delve into the myriad facets of life insurance and select a policy that offers comprehensive protection, ensuring a secure future for you and your loved ones. 
Remember, life insurance is not just about preparing for worst-case scenarios; it is about planning for the best possible future for you and your family. Choose life insurance wisely, and enjoy the peace of mind that comes from knowing you are fully prepared to face the twists and turns of life.