We cannot deny that a Kurti has been a timeless piece in the world of fashion. It has now become every woman's ambition to have that sprinkle of Indian culture in their wardrobe. Of course, to achieve that stunning look with a Kurti, you have to pair it with the perfect bottom wear although some opt to wear it bottomless.
With a variety of bottom wears out there, choosing one that will go well with your traditional Indian dress can be quite a challenge. Without further ado, here some of the bottoms wears and preferable types of Kurtis you can pair them up and make a fashion statement.
Cigarette pants
They have taken the fashion world by storm. Cigarette pants are those that are straight all the way to the bottom. Although they hailed from being a piece of a western suit, they are now a must-have piece in most women's closets. This is because you can flaunt with it to any type of setting. Whether it is in a formal one or a casual one, you will never look odd in them.
What better way to pair your Kurti than with a pair of fitting cigarette pants? These pants work wonders with Anarkali Kurtis. Since they are loose-fitting, they will match perfectly with it. Opt for a solid color pair of pants to blend in effortlessly with your Kurtis flashy patterns and designs.
Leggings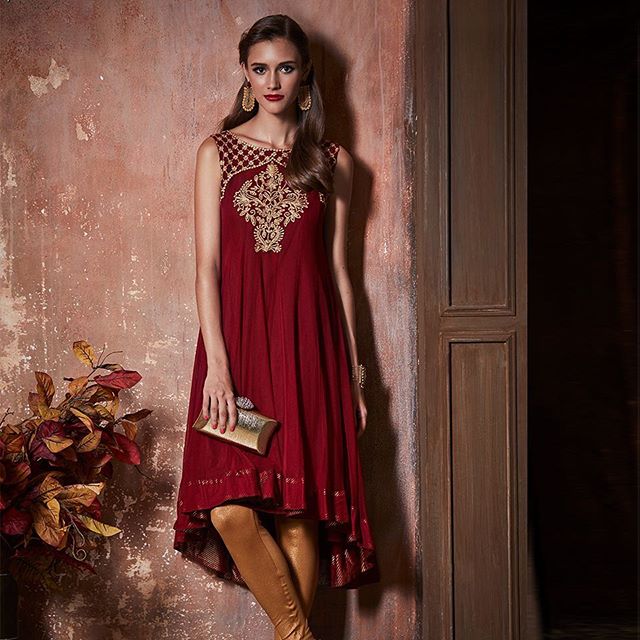 When you talk about comfort and style, leggings obviously come into the picture. This is great bottom wear to pair up with your Kurti. The good thing is that these days, they come in a variety of prints and designs that will spice up your look. They are comfortable, especially if you are pregnant or you are just having a bad wardrobe day.
With leggings, you don't need to wear a fitting Kurti since your outfit will not be proportional. Instead, go for a loose-fitting one because it will not only blend in perfectly, it will also make you look decent. While they are a great way of completing both your formal or ethnic look, there are a few factors you have to pay attention to when buying a pair of leggings. For starters, they have to be of a good quality fabric. It should stretch far enough but still not be see-through. The leggings should also fit you perfectly to avoid having to go through the trouble of having to pull them up every time.
A number of loose-fitting Kurtis are made from fabric that tends to cling to the body every time it comes into contact with it. It's important that you look for a Kurti that will save you the embarrassment. A perfect example is a simple cotton kurti.  Otherwise, in the case of other types like silk Kurtis, they are better off paired with churidars since they will prevent that from happening.
Leggings, however, do not go well with every body type, especially the athletic one. If you happen to have this body shape, you can go for a churidars instead to sort of camouflage your skinny legs.
Palazzo pants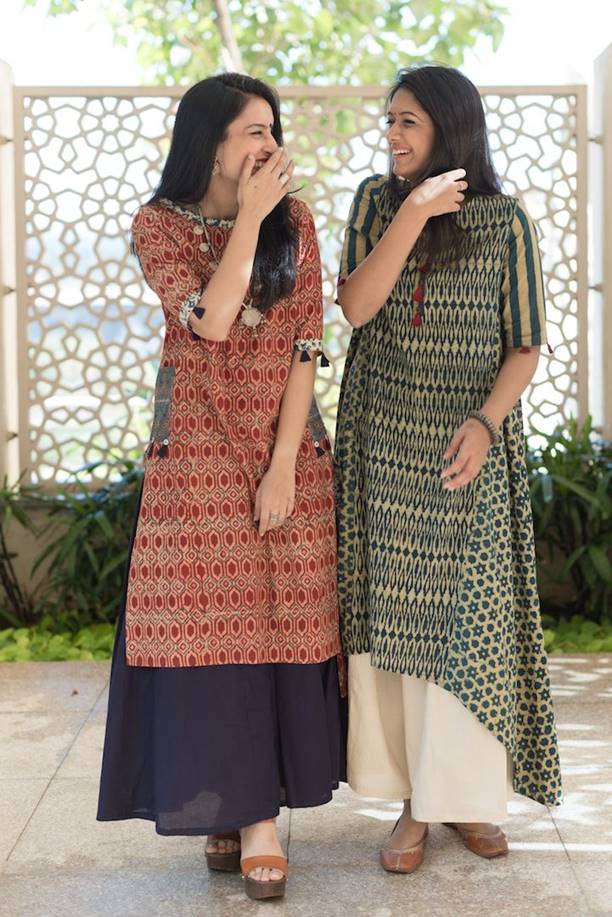 Paired up with a Kurti, the outfit brings out that traditional yet elegant look on you. Palazzo pants have been in the fashion game since the 80s. They are very flexible as they fit perfectly in any body type and they are breathable, which is something that is very essential during summer. The secret to bringing out the best in them is to play around with colors. Since they come in a collection of different prints and designs, you are definitely spoilt for choices on which one to go for. However, be careful not to go too in as you will end up clashing the colors. The ideal way to do it is to alternate. If your Kurti is printed with multiple colors, then pair it with a solid color palazzo pants and if it's one that is dull, spice it up with colorful palazzo pants.
 Denim Jeans
Are you looking to mope on both the elegant and the fun sides when wearing your Kurti? Well, a pair of denim jeans is the go-to bottom to wear to achieve that mashed up to look. With this outfit you can go anywhere, from your office to a lunch out with friends, you will always stay on top of the game with these paired up pieces.
Kurtis is not the only one that comes in different designs but jeans also do. So, you can look for pairs that rhyme with your Indian dress. You can top it up with a pair of heels or sneakers just are sure to make a fashion statement!
Jeggings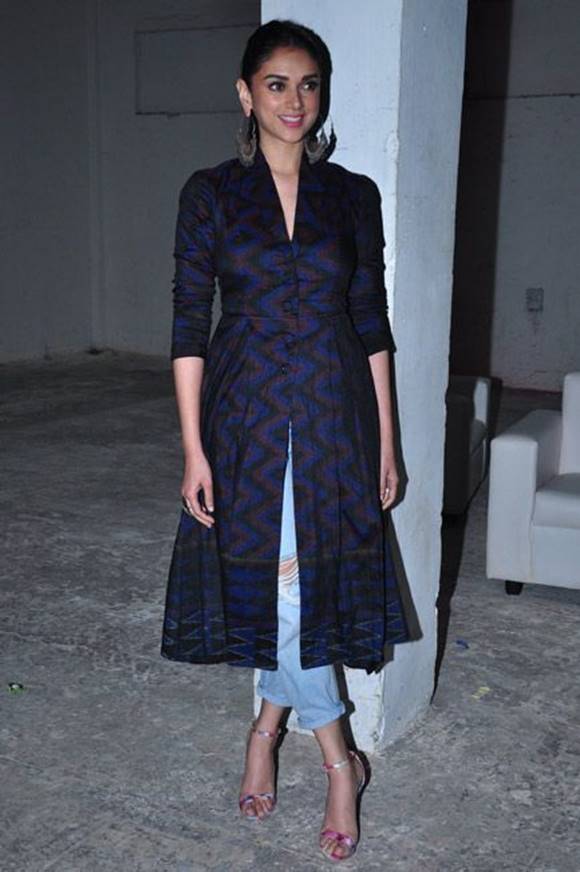 Jeggings is a nice combination of leggings with a splash of denim jeans. So, if you are tired with trying to find a pair of jeans that fit your waistline or a pair of leggings that stretch out perfectly to fit you. They come in a wide range of colors and prints that will absolutely blend in with your Kurti.
Although they are decent enough, wearing them with a fitting Kurti is a big no-no. Similar to leggings, pair them with a loose-fitting one.
Skirts
This is definitely a show stopper. It's like wearing a skirt with a dress which a little bit odd but it sets its statement. Kurtis goes well with skirts. Being in a variety of styles and colors, you can never miss one that you can wear with your Kurti.
For you to achieve that top-notch look, try and alternate the two pieces. You can pair up a long Kurti with a knee-length fitting skirt while you can wear a short sleeveless Kurti with a long flare skirt. Make sure to also do the same with the colors and prints to avoid clashing them.
There you are. These are just some of the great bottom wears that you pair them up with your Kurti and comfortably fit in any set up while having fun with it at the same time!