While digital marketing has not taken as much of a hit as other industries during the past couple of months, people are not necessarily willing to shell out large amounts of money for marketing. Essential businesses, such as those involving food and healthcare, have been able to remain profitable. Still, unfortunately, it's been hard for others to stay afloat. Serial Entrepreneur and Fitness Expert, Jas Mathur, happens to fall into a category that encompasses e-commerce, digital marketing, as well as health and wellness. It allows him to stay profitable during such a hard time in economic history.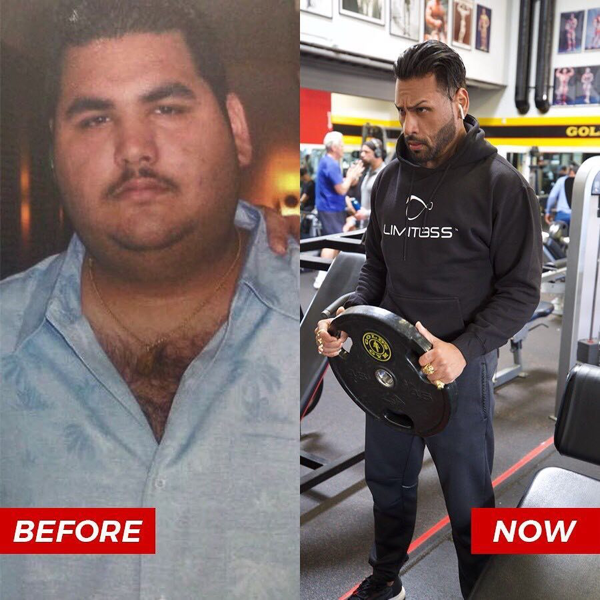 Jaspreet "Jas" Mathur is an accomplished Canadian Entrepreneur, Venture Capitalist, and Innovator of Indian descent. Mathur convinced his parents that he should drop out of high school in 10th grade to pursue his dream of becoming a business magnate and that's exactly what he did.  As the CEO of Emblaze ONE Inc. and Limitless Performance, Inc., Mathur is responsible for running all facets of the businesses with over 20 years of proven Executive Management experience.  Mathur's experience includes implementation of all global sales and marketing strategies, managing all operations and unlike most at his level, Jas personally architects various back-end systems developed by his team of programmers.
Over the years, he has founded and reinvented a series of successful companies and various industries including Satellite TV, Digital Surveillance, Downloadable Media, Online Dating, Online Gambling, and Internet Advertising.
The two companies serve multiple industries. Most of their work is geared towards the nutrition and beauty sectors powered by well-known celebrities, athletes, and personalities. Creating products that make their customers look and feel good is their specialty. Because of his focus on nutrition and health sectors, Jas has been able to maintain steady growth in income while also helping others stay healthy and fit.
Jas prides himself on his passion for staying fit and healthy at all times after having struggled with being overweight. Once weighing 450 pounds, with a 68-inch waist, Mathur transformed his life based on healthy habits, a positive attitude, and spiritual and physical dedication to self-improvement. Because of this, he's incredibly committed to never forgetting how his sedentary lifestyle as a "computer nerd" led him to a place where he wants no one ever to be. Since his transformation, Mathur lost more than 250 pounds; little wonder he has devoted himself to health and wellness. Mathur has become a coveted expert to high-profile entrepreneurs and investors.  He brings his deep-seated experience in entrepreneurship and spiritual and physical health to others.  His work has helped them improve their business performance, turning risk and originality into opportunities, developing strategies, and enhancing their organization's value.  Jas has been featured as on MSN, TMZ, Inquisitr, HipHopDX, The Independent and RadarOnline, and in publications including Forbes, Men's Journal, Muscle and Fitness, Entrepreneur, Life & Style, Star, US Weekly, In Touch Weekly, and OK Magazine.
Jas' dedication to educating his clients on the benefits of a healthy diet and regular fitness routine has placed him in a class apart. Here is one entrepreneur that incorporates his knowledge surrounding spirituality and physical health into the way he works with his clients. Because of this unique combination of both business and fitness acumen, Jas has been able to stay profitable, and healthy throughout the global pandemic by leaning into his health and fitness knowledge.
Luckily for him, health and wellness companies are some of the very few increasing their profits during such a tumultuous time. With high-quality wellness blends such as Divatrim and NZT-48 (aka "Limitless Pill,") he's providing his customers with healthy supplements that boost energy through essential nutrients and vitamins.
As we head into an uncertain future, one thing is for sure: the health, fitness, and wellness sectors shall experience a quantum growth cycle. People want to feel like they are staying healthy – both mentally and physically. Thanks to Jas, there is one well-managed and well-equipped company out there, helping the public do both.
For Jas, the future is truly limitless and his goal is not only daily self-improvement but improvement for mankind. His current trademarked products and projects include, NZT-48, Divatrim, Amarose, Xanquil, SmartSurf, Limitless Pay and continued growth and innovation in Fintech, financial and technology crossover space, in order to better serve companies that use technology to provide financial services to businesses or consumers.
His up and coming venture are Amarose. Amarose is a partnership with entrepreneur and television personality Amanda Saccomanno. Amarose, which will be launched this Summer, is a line of beauty, skincare, and personal care products.
We asked Jas what new approach entrepreneurs should take during Covid19 and he shared three insights with us:
Jas: More than ever, appreciate the value of human life and especially those who rely on us. As such, be considerate to all your employees, workers, colleagues, vendors, buyers, and any service providers at all times.
Jas: Slow and steady wins the race; DO NOT be in a rush to recover losses in haste. Mistakes are often made in a crisis. Re-strategize. Start with a long-term approach and focus more on adding value than just trying to make a quick profit.
Jas: Focus on expanding your network, which includes buyers, suppliers, workers, service providers, and bankers, as well as an exhaustive inventory of your current strengths. Enter into 'essential products and services' industries. Keep a close eye on finances, human resources, stock-in-hand, materials, equipment, accessories, as well as pending orders.