With all the changes that were brought about by the pandemic in 2020, it's common knowledge that many industries took a hit in terms of garnering profits. But the good news is, social media and internet-based businesses thrived. One thriving industry, in particular, is the affiliate marketing industry. 
Digital marketing though leader Pat Flynn very aptly describes this industry. "Affiliate marketing is the process of earning a commission by promoting other people's, or companies', products. You find a product you like, promote it to others, and earn a profit for each sale that you make."
Essentially, the effect of the pandemic locking workers in their own homes has forced people to think outside of the box when it comes to building businesses. As such, the pandemic marked an exponential increase in e-commerce. To date, over eighty percent of brands and eighty-four percent of publishers utilize affiliate marketing to generate profits. 
Fishing for Success as an Affiliate
Jono Armstrong, owner and founder of Ministry of Freedom, is one of many affiliates who have managed to scale their career in affiliate marketing over the years. He initially tried his hand at CPA marketing and pursuing affiliate avenues like Shopify and Amazon. Finally, he found a knack for promoting digital products.
"Digital products (like software and training courses) give 50% to 100% of the commission per sale, unlike physical goods or Amazon commissions which offer a maximum of 5%. I just needed to find a free way to promote these products in order to get paid." 
That was when he stumbled upon the benefits YouTube had to offer. Putting YouTube's free traffic to full use, he made review-based videos. 
"From this alone, I made more money than I'd made in three years of working in e-commerce."
Indeed, plenty of people are flocking to affiliate marketing as a source of income. All an affiliate needs to do is ensure they've got a reliable, transparent affiliate program set up for themselves. Once they've successfully done this, they need to secure a constant stream of traffic to their affiliate website, blog, or whichever social media platform they use to appeal to their audiences. 
Looking Out for Profitable Niches in Affiliate Marketing
This, of course, is no piece of cake. Like everything on the internet, this industry rises and falls with its trends. EasyAffiliate identifies four of the most profitable niches in this industry by the time 2021 is over. Lifestyle and wellness is a niche that has taken precedence, with its market value expected to breach a whopping $6 trillion by 2025. This is probably something we all could've expected – after all, the pandemic has changed everybody's view on how much health can impact the whole world. 
The other niches that deserve plenty of attention are pet care (yes, you read that right), personal finance, and technology. The latter two probably don't come off as too much of a surprise, but pet care probably isn't something affiliates would expect people would pay particular attention to. But the truth is that the global market for pet care has developed from $216 billion in 2020 to $232 billion the next year, and is expected to reach $350 billion by 2027. 
When you really think about it, this isn't all that shocking. We've all spent a significant amount of time watching videos of adorable pets doing silly things online. Pet owners always want to be informed about the quality of their purchased products, so it's no wonder that they'd be inclined to rely heavily on critics' reviews on pet products.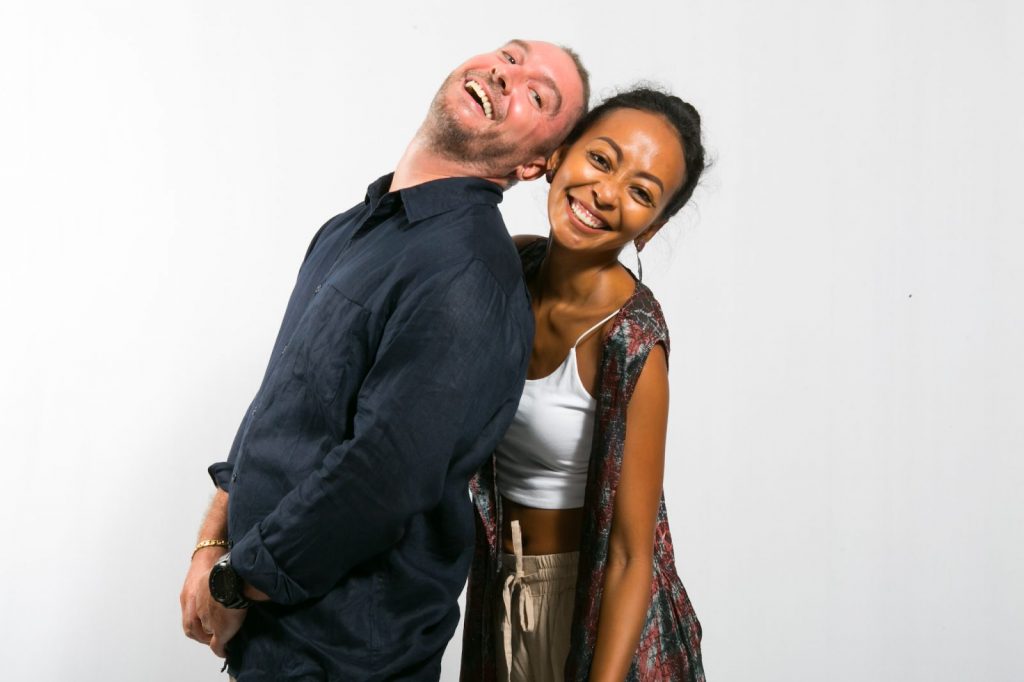 Taking Things Further With the Right Trends
So, you've successfully become an affiliate marketing. What next?
Getting comfortable with where you're at isn't the ideal thing to do, especially in affiliate marketing. There are trends to look out for, new steps to take – all for the sake of staying relevant to one's audience.
For example, Jono Armstrong has, since the inception of his affiliate marketing journey, further scaled his business. He moved from simply promoting digital products to becoming a product creator, where he released a digital training course in the beginning of 2018. With the profits he gained from this venture, he progressed to the realm of paid ads.
"I now had enough money to start spending on places like Facebook ads and Google ads," he said. "In January 2020, I met with a mentor for a three-day in-person lesson on paid ads. Using my newfound knowledge of paid ads, I leveraged YouTube ads to help me advertise the Ministry of Freedom's coaching program." 
Jono and the Ministry of Freedom now make it their mission to teach others how to garner success as affiliates. 
Keeping one's followers invested is key. To keep pushing out content in the same old format will soon turn into a stale method. It's an affiliate's job to remain relevant, up-to-date in their particular niche, and, most importantly: reliable. Too many consumers have fallen prey to affiliate fraud. With the recent technological advancements made in this industry, affiliates now shoulder the new responsibility of making sure their customers are as safe as possible. 
All in all, affiliate marketing is a tricky ship to sail. But once you've got the hang of it, all you need to do is to brave the undulating tide as you navigate the ever-transforming trends in the industry.