As we move forward in the 21st century, one thing is certain: tech is the name of the game. Out with the old, in with the new. The processes that ruled business over the past centuries are being overhauled, revamped, and sped up by real-time processing, massive data management, and the automation of repetitive processes by next-level computers.
Successful businesses need to stay on top of their tech game if they are to have any hope of keeping up with the competition. Of course, along with tech comes gadgets. Your business's tech game is only as good as the gizmos and gadgets you use to power your enterprise. Let's take a look at some of the gadgets that every successful business needs to stay ahead of the curve.
State of the art computers
First things first, computers are the cornerstone of all office tech. Without powerful machines to crunch numbers, run your proprietary programs, or manage content creation, your office's productivity will grind to a halt. Here are a few of the must-have computers you'll want to power your workplace:
Desktop computers for maximum processing power

Laptops for on-the-go travel needs

Tablets for creatives, presentations, and reading valuable whitepapers

Work phones, in case some of your employees handle sensitive information 
Once you've got all your computer needs met, it's time to think about accessories. 
Powerful printing capacity
Even in the high-tech future, printing physical documents remains key. Having a well-put-together outline of your proposal to hand clients during a meeting, for instance, is a great way to make a lasting impression that a simple slide deck can't.
If you want to purchase a new printer clarifying the needs is an important step as for each company they can vary from only printing to scanning and copying the documents. For those who need not only to print the documents but also to scan and copy them, using multifunctional office printers will be a great idea as those cut the costs and combine the function of several office devices into a single item. If you have a small business that only needs to print documents, you can use single-function printers.
If you're looking for a printer, consider laser printers for your business. They last longer than ink cartridges, so even though they may be pricier upfront, they will cost you significantly less in the long run. 
Serious security
Your intellectual property and physical property are the bricks out of which your business is built. Without adequate security protocols, you allow your business to be infiltrated by hackers and thieves. Be sure you invest in business security first early:
Cybersecurity is an absolute must for any business. Make sure you have top-shelf anti-virus software installed on all company computers such as Kaspersky antivirus that is designed to protect users from malware and is primarily designed for computers and hold regular cybersecurity training for employees.

Building security is just as important. Having an alarm system complete with cameras is key for anyone handling high-value information or product. 
Sanitation abilities
If the global pandemic has taught us anything, it's that sanitation tech is extremely important, even in seemingly "clean" office settings. All it takes is one sick employee in an open concept office to put the whole team in bed for weeks. 
Invest in hand sanitizer dispensers, mask dispensers, tissues, disinfectant spray regularly to keep your office clean. Is it high tech? Not exactly. But it's what the future demands of business owners.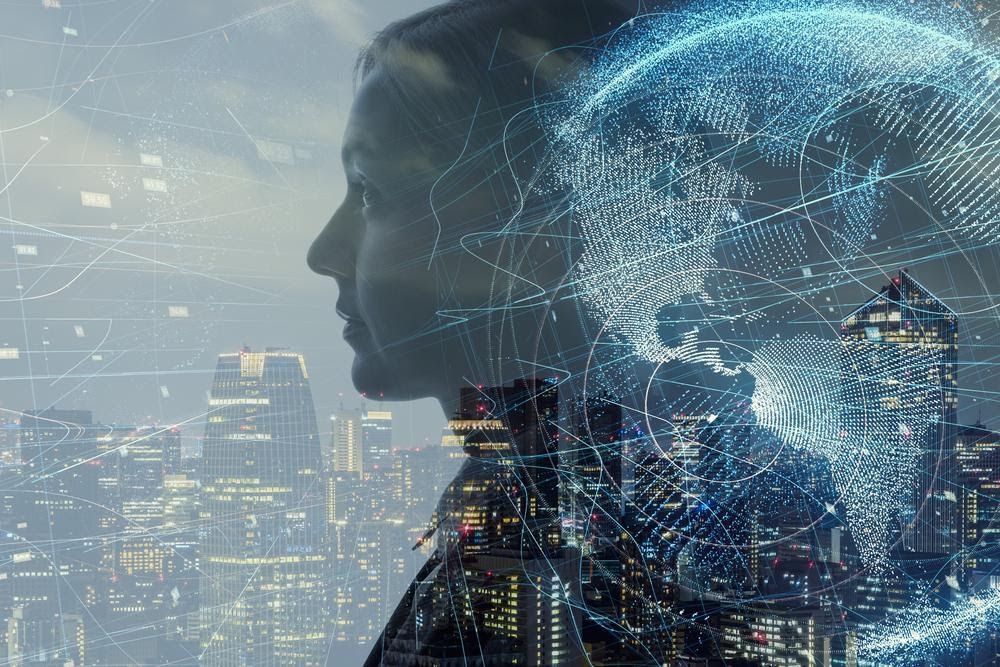 Employee management systems
Employees are the lifeblood of your organization, and having a thriving workforce is a crucial step toward having a booming business. These days, many aspects of employee management have been upgraded and digitized, making keeping your workforce productive easier than ever. Here are just a few examples:
Time tracking apps

that can be installed on phones, tablets, and computers, so that productivity is closely monitored and the data is available for optimization

Online HR solutions that offer employees a convenient and private portal where they can keep track of time off, retirement savings, and voice any concerns

Human-centered office spaces, including standing desks, comfortable break areas, and other solutions that keep employees happy and refreshed
Cloud data solutions
These days, all computing is rapidly being migrated to the cloud. Cloud data is data that's kept online in remote servers. This has a couple of benefits. First, cloud storage is usually much, much more than hard-disk space on a computer. If you're managing terabytes of files, you'll want the cloud. Second, cloud data is available wherever you have an internet connection. Simply log into your account and access your files, no matter what workstation you're telecommuting from. 
Analytics abilities
Lastly, data analytics are the way of the future. With the right insights from analytics, you can predict market trends, learn about consumer behavior in real time, keep your business on the cutting edge of economic shifts. 
Data analytics programs are widely available for business use, so if you don't already have access to a full suite of analytics tools, consider investing today. The future of business is ruled by tech, so getting ahead in every way you can is the best way to put your business ahead of the pack.