Selecting a cryptocurrency wallet that meets your needs isn't always easy. Many crypto traders struggle to find the perfect match for many months or even years. With a broad range of options out there in the marketplace, it can be a challenge to sift through all the competition in order to find the solution that works for you.
One problem that traders in the crypto space find, however, is a lack of understanding when it comes to these very needs. Addressing this problem first can help you clear up your requirements when picking a new wallet to hold your crypto assets.
With this guide, learning to identify your specific needs can help you select the perfect cryptocurrency wallet for your holdings with ease.
Hardware wallets offer the best protection and security features.
Hardware wallets offer crypto users ultimate security when it comes to foreign intruders into your cryptocurrency holdings. Hardware wallets can act as cold storage for all your digital currencies, meaning your Bitcoin (BTC), Ethereum (ETH), or Litecoin (LTC) remains air-gapped from the internet connection necessary to access them. This allows for the ultimate peace of mind when working to protect your holdings from predators in the form of hackers and scammers. Yet, a hardware wallet (Trezor, Ledger, etc.) requires a private key to access the cryptocurrency stored within once connected to a computer.
Keeping track of both the physical device and the access credentials can be a point of weakness for those who don't have good organizational skills. The best cryptocurrency wallets are those that give you the ease of access, blend of security features, and more that you're looking for with your specific holdings. For some, this means a Trezor or Ledger hardware wallet that can be linked to a keychain or kept in a safe at home for the ultimate protection. For others, the perfect crypto wallet is one that's directly linked to the exchange in order to facilitate rapid transactions for the best wealth generation potential.
Cryptocurrency exchange wallets offer rapid flexibility.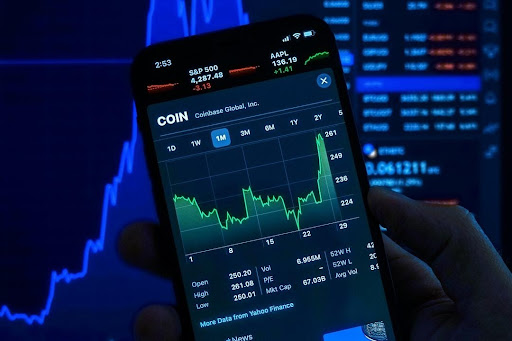 Unlike a hardware wallet or a digital one that exists in a disconnected fashion (like the Exodus wallet), a crypto exchange offers the fastest possible access to the markets. Cryptocurrency exchanges work just like stock market brokerage accounts, yet because of the nature of cryptocurrencies, they can be utilized just like a wallet for spending as well.
Crypto enthusiasts often point to the investment potential of their holdings as the most important aspect of the endeavor itself, making a cryptocurrency exchange one of the best options for holding assets for the long term. Without having to transfer digital currency assets back and forth between crypto wallet destinations, you won't lose time when trading and have to settle for less than ideal market conditions. Because the marketplace never closes, crypto traders are able to leverage real-time events happening live while trading cryptocurrencies. With a delay in shifting assets in order to place a trade, you might miss the window you were looking for and have to wait until the next set of ideal conditions take place.
Whether you're looking for fast access as a day trader or other active manager of funds or would prefer the security of a crypto wallet that enjoys a bit of autonomy from the marketplace, there's a cryptocurrency option out there that suits your detailed needs. Doing some additional research into the two most popular layouts (hardware wallets and cryptocurrency exchange holdings) can help you make this choice easier, but the long and short of it rests in your individual use case. If you will be doing a sizeable amount of daily trading, an exchange-based wallet system is likely the right choice, whereas long-hold traders might consider a hardware wallet alternative.