Your home shouldn't be the only thing that gets dressed up and updated during the Holidays. You should be able to sparkle and shine just like the star on top of the tree. But how will you do that? We think it is time to rest, relax, and get to treating yourself! The best part about all these fashion upgrades is that they can be done from the comfort of your home. Isn't technology amazing? Alright, sit back, relax, and get to shopping to step up that fashion game!
1. Jaw Dropping Necklace
 Stephanie Gottlieb has some of the most fashion-forward jewelry, so you really can't go wrong with any of her pieces. One of her signature pieces is a pave heart necklace. A fashionable choice is to choose the black diamond option. That way you are choosing a unique statement piece that will go with anything! This necklace will sparkle and compliment any other jewelry you stack and pair with it. Plus, this will be a piece that will last for your lifetime (and longer), because Stephanie Gottlieb is committed to sourcing the highest quality diamonds and precious materials. And they only work with other designers who have the same standards and values. Meaning whatever piece, you choose, it is made to last. 
2.  Stunning Watch
 MVMT has the coolest watches that will take your outfit from drab to fab the moment you put it on. And some of the most amazing things about these watches is that they are super affordable, made to last, and they come in all different styles and designs. They are a classic piece to add to any collection, but especially a collection that is striving to be fashion-forward. To make this an even bigger sell to you, MVMT has a 2-year guarantee. Meaning, if for some reason you aren't satisfied with your watch, you can get a refund or a replacement item from them. Their customer service team will work with you to find a watch perfect for you!
3. New Kicks
 Fashionable sneakers aren't always easy to find. Well, look no further, we have the perfect choice for you! Soludos! Soludos is a shoe brand that will provide you with comfort and fashion all in one! Plus, some of their fashionable sneakers are completely vegan! They use cork, corn, natural and recycled rubber, organic cotton, and recycled plastic. So not only will you look good wearing them, but you will feel good knowing they are made from plant-based leather and other sustainable products! This is a fashion upgrade that will literally step up your game.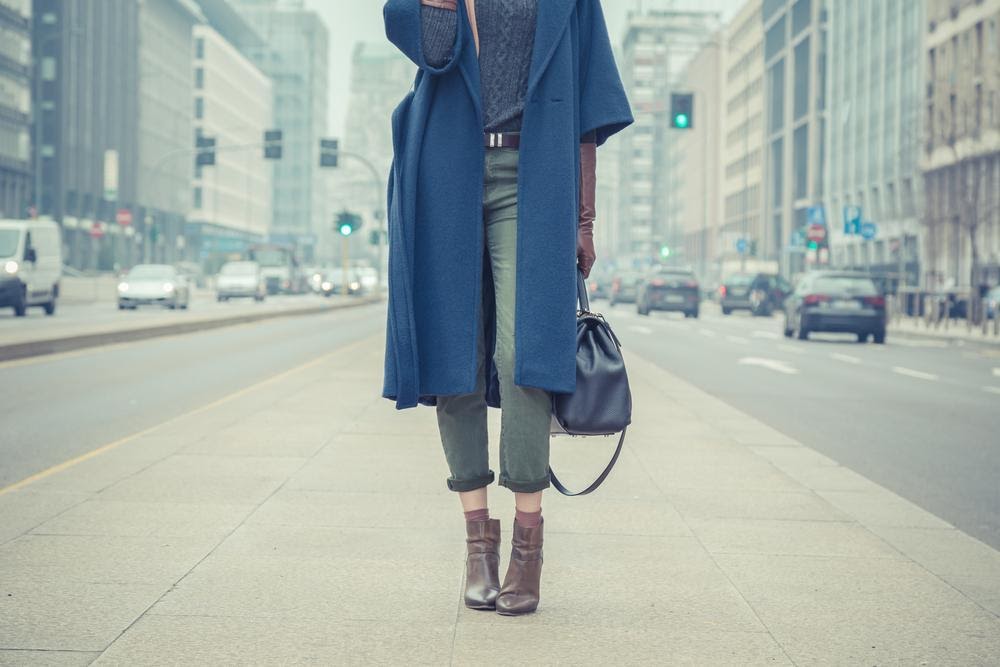 4. Designer Card Holder
Louis Vuitton is known for high-fashion leather goods, whose beauty will stop anyone in their tracks. So it is no surprise that their card holders will do the same as well. Though they are little, they pack a big fashion impact! The LV's are recognizable worldwide so no matter where you travel to, your fashionability will shine through. This is one that will take your fashion game from nonexistent, to Paris Fashion Week in the blink of an eye. 
5. Hair Accessories
Headbands have been trendy since their inception. But you have to pick the right one to be able to call it fashion. Enter: designs by Lele Sadoughi. They have all the best fashionable headbands that won't make you spend too much. Though you may not want to spend this much on hair accessories, they have pieces that will become staples of your wardrobe, because they are things that can be worn with any outfit. A headband goes with dresses, jeans, or business formal. It really will be one of your most versatile items you add to your collection.

One of the most important things about being fashionable is wearing what you want and wearing it with confidence. As long as you love what you are wearing and you wear it proudly, no one will be able to dull the shine you put off with your daily one-person fashion show.