Apply has finally put a stop to the several speculations and rumor developing around their decision of making the latest Mac Pro version. They unveiled their decision today saying that the latest versions will be manufactured in US.
This move seems like a step towards keeping up with the earlier versions. The Wall Street Journal in June reported that Apple would be moving their production of the latest Mac Pro in a Shanghai plant. 
Initial Reports and Speculations 
During the time of this report, Apple managed to stay shut and hadn't denied the report back then. They had alternatively confirmed that their latest Mac Pro will be designed and engineered in California like all of their other products. The components would be used from several other countries including their own. 
However, today they had confirmed that their new Mac Pro will be manufactured in Texas. The latest version of Mac Pro was unveiled by Apple at their annual worldwide developer conference back in June. It is also going to start production very soon where Apple Mac Pro's have been made ever since 2013. 
The newest one in the Mac Pro roster has components which have been developed, designed and made by several American companies who will also distribute to their US customer.
People Also Read: PS5 will consume less power to Fight Climate Change
The suppliers and manufacturers from across Arizona, New Mexico, Maine, New York, Pennsylvania, Vermont, Oregon and Texas along with ON Semiconductor and Intersil will provide advanced technology.
The Manufacturing of Mac Pro in US was possible only when they decided to exclude federal product. However, the American made components that are being used in the Mac Pro is 2.5x greater as opposed to their former Mac Pro generation. 
What Tim Cook Had to Say?
Tim Cook, CEO of Apple has said that the Mac Pro is the most powerful computer and that they are proud to manufacture it in Austin. He also believes in the power American innovation has.
The apple products made has part coming from 36 different states which support about 450,00 jobs with US-based suppliers. He also plans to continue with their growth. 
The move is due to Apple's commitment towards investing 350$ billion in the United States by the end by the tear 2023.
The early reports which have rumored that the company is shifting to Chinese manufacturers have been a major pain point for the Trump administration where Trump has called out Apple and Cook saying that they won't have any tariff exemptions for the parts manufactured in China. 
Also Read: Manipulated videos that seem 'perfectly real' are coming soon!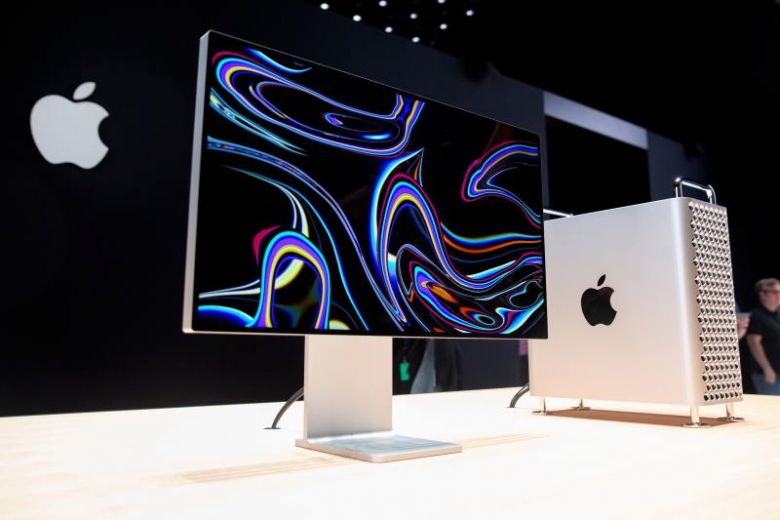 Apple's investment in American Companies 
As of yet, Apple has invested around $1 billion in US companies where they have deployed $1 Billion initial investment along with 20% of 5 billion which they were to commit. In the month of December, Apple has announced that they had plans to expand their company in Austin along with other cities spread across the country. That also included places like Seattle and San Diego.