The world economy face levels of uncertainty not seen since the Great Recession of 2008. However, unlike this time, when the economic catastrophe was caused by humans. On this occasion, the crisis has been generated due to the Coronavirus. A disease which has led to governments around the world to take economic measures desperate. Which Changpeng Zhao, the creator of Binance, predicts will generate hyperinflation in the world Tweet of the day:
Changpeng Zhao: "The ghost of hyperinflation"
The last few years have been a true bonanza for the financial sector. Since the start of the economic recovery after the year 2008, Wall Street, and in general all the stock exchanges of the world, have seen steady increases in its value. However, it is not reflected in all sectors of the economy.
And it is that, while the financial sector or Wall Street are piling up large profits, Main Street or the productive sector did not. What that has left millions of workers in a very precarious situation when it began the crisis of the Coronavirus. Forcing the world's governments to issue trillions of dollars to try to help the economy.
However, actions by Changpeng Zhao, the creator of the largest exchange in the world, Binance, believes it can generate hyperinflation.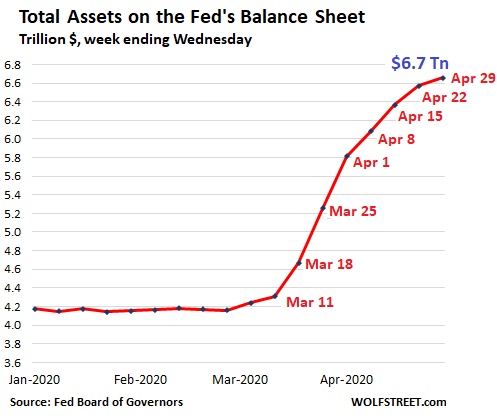 Explanation
The logic behind this prediction seems to be solid to the naked eye. Well, money, like any other good, is governed by the law of supply and demand. To increased supply without an equal increment in the demand, the value of money will fall. Therefore, it results in inflation, or in the worst cases of hyperinflation. A situation that in a time in which they emit millions of dollars out of nothing, it seems possible to Changpeng Zhao:
The 2020 is not a year friendly:
1. COVID-19, hospitals overwhelmed
2. Quarantine, closing of the economy, QE
3. Looting, police brutality
And yet we're not even half way, soon:
4. Hyperinflation, wealth Fiat for retailers is deleted…#Bitcoin.
So, Changpeng Zhao not only show that you expected that the excess liquidity will lead to a hyperinflation world. Also it would reaffirm its position that Bitcoin, with the support of Binance, as the best alternative to avoid an economic catastrophe like the one that appears to be near.