When you don't have a lot of space to work with, it's pretty easy to feel limited in your décor options. There might only be one wall big enough for a couch, or only one that has the outlets you need for your entertainment system. And that's before even considering where the cat tower will go. 
Decorating with a small space doesn't have to be totally limiting, though. All it takes is getting a little creative about how you organize the space, what furniture pieces you include, and the clever storage solutions you employ. 
Here's our one-stop guide to everything you need to know about decorating a small living room. 
Downsized furniture options
Plenty of furniture stores cater to their idea of the typical consumer: one who lives in a big suburban house and wants a massive sectional couch to help take up all that space. If you live in a small apartment or townhome, however, you probably don't have space for the reclining sectional with the built-in cupholders – let alone the budget.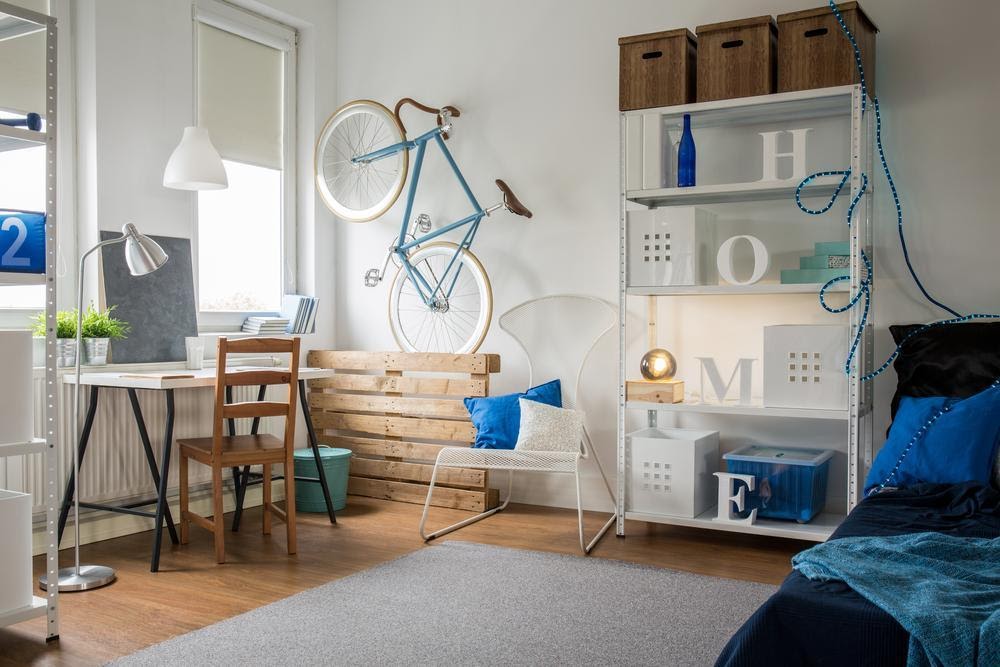 Don't worry, you can do just fine without all that. There are plenty of great options when it comes to furniture for small spaces. Stores like IKEA sell minimalist furniture that can fit in small spaces. Or, if you prefer a more upscale appearance, brands like Lexington Furniture make sleek modern pieces that are suitable for smaller living rooms. 
While you're deciding on the right small-sized furniture for your space, it's time to think about design motif. 
Curate a flattering design motif
The design motif you choose for your space will have a huge effect on the way that space is perceived. The wrong motif, and it'll look cluttered and small. The right one can make it open and spacious feeling, even with limited space. 
Motifs that work well for smaller spaces include:
Simple minimalism

Mid century modern 

Farmhouse minimalist

Minimalist traditional
If you're noticing a trend, you're right: minimal designs work well in smaller spaces, and can really open them up. In fact, they often work better in smaller spaces than they would in larger ones, where minimalist designs can often appear cold and uninviting.
Two-in-one storage is your best friend
When you're working with a smaller space, but you own plenty of trinkets or household necessities, finding the right storage solutions can be difficult. You don't want to clutter up your space by simply having your items laying about the apartment, or even filling up shelves.
That's where two-in-one storage comes in handy. Furniture pieces like ottomans that open up to reveal an inner compartment are a great choice. Coffee tables with inner compartments are also an excellent option for storing blankets, board games, and electronics. 
Elegant TV stands with no storage may look nice in larger homes, but in a small space, look for ones with cabinets or baskets beneath that can store electronics or other TV-related items while hiding them from view like those contemporary tv stands. . You can also use an on-demand storage company if you want to store your belongings outside of your house. This will increase your available space while letting you keep much-needed items safely stowed. 
Get creative with lighting and mirrors
Lighting and mirrors can take a small space and make it look enormous. Large mirrors on empty walls can effectively double the feeling of open space through visual trickery, and letting in plenty of natural light can similarly make a small space feel wider and more freeing.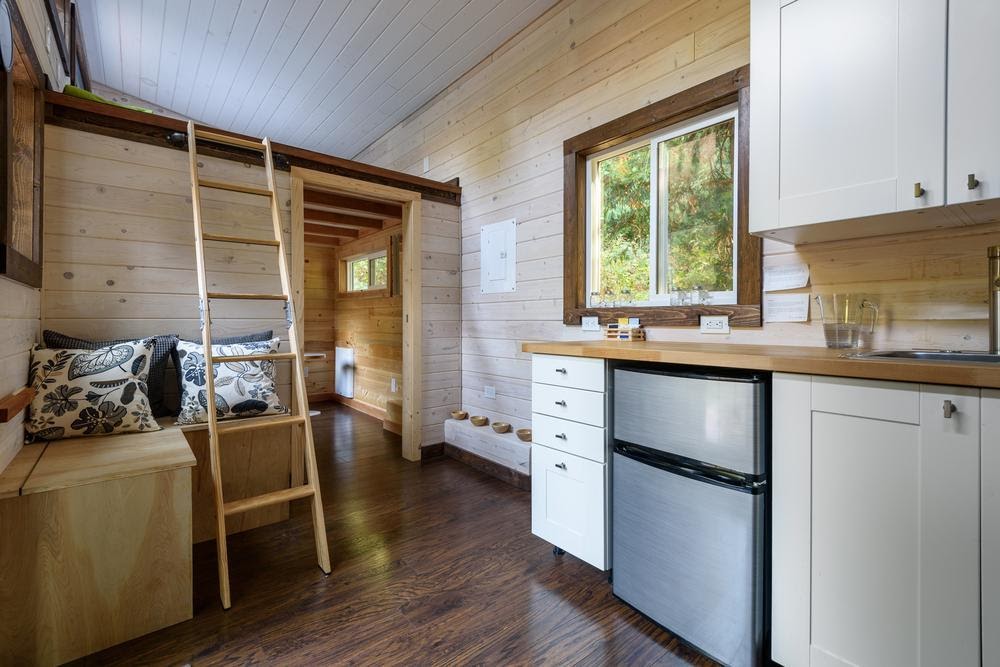 If you have windows, be sure not to place any furniture items obstructing them—or choose a Senior LED natural light bulb if you don't have much access to sunlight. And if you do have any free wall space, instead of paintings of posters, consider hanging up a mirror to increase the feeling of open space in the room. 
Think vertical
Lastly, if you don't have a lot of floor space, but you do have high ceilings, you may want to start thinking vertically. Tall bookcases can be a great storage and decorative option in small floorplan apartments with tall ceilings, as can tall plants.
If you want to really go all-out on vertical design, you might consider installing a loft bed. This is especially useful in studios, where space can be extremely limited. A loft allows you to have your bed up and away from the main living area—you can often even fit a couch below the loft—and frees up plenty of space for the rest of your furniture.
Having a small space doesn't have to limit you as long as you're creative. See how these simple solutions can make a huge difference in your space today!