It's official—the 17 April faceoff between YouTube personality-turned-boxer Jake Paul and former UFC fighter and welterweight champion Ben Askren is moving ahead. Recently, undercard fights were announced alongside a slew of big-name performances. 
The Triller Fight Club production will feature musical appearances from Justin Bieber, The Black Keys, Doja Cat, Diplo, Major Lazer, and Mt. Westmore, which includes Snoop Dogg, Ice Cube, Too $hort, and E-40. So far, Frank Mir vs. Antonio Tarver and Ivan Redkach vs. Regis Prograis are the undercard fights.
 And with a film crew from Triller set to stage the fight like a big-movie production, there's only one question left: has Askren bitten off more than he can chew? With UFC welterweight champ Mike Perry training Paul, pundits may have to take the YouTube personality more seriously.
Typically, analysts providing insight on wagers have a long list of fights to review before weighing in on a UFC or boxing athlete's chances in the ring. But for Paul, who's only logged two official matches—one against a fellow YouTube star and another against an NBA player—there's much anticipation to see how the young fighter will fare in the ring.
Working in Paul's favor is Askren's limited experience in the ring—though Paul isn't a weathered fighter, either. Will Askren's MMA skills translate to boxing? And will Paul's madman training regime be enough to see him leave the victor?
The Stakes Keep Rising
Back in 2018, both Paul brothers (including Logan, Jake's older brother) stepped into the ring in a white-collar boxing faceoff against brothers KSI and Deji, fellow YouTube stars. A fifth-round TKO saw Paul pursue an interest in boxing. 
After only one year of training, Paul took on AnEsonGib in a professional boxing bout. Once again, Paul won via TKO—though AnEsonGib is another YouTuber. Paul's second professional fight saw him knock out NBA star Nate Robinson as an undercard fight for the July 2020 Mike Tyson vs. Roy Jones Jr. marquee match. 
A KO win in the second round cemented Paul's confidence in the ring, and the YouTube personality went straight to the top, challenging Conor McGregor next. With no big names looking to bite, Paul's back-and-forth banter with UFC fighter Ben Askren, an official fight was announced in December 2020.
As mentioned above, it's unclear how Askren's MMA skills will translate in the ring. However, the athlete isn't new to boxing. Askren has competed in Bellator boxing and was the ONE Welterweight Champion. In the world of MMA, Askren has competed in the UFC, represented the US on the Olympic wrestling team, and won a Pan American championship in freestyle wrestling. 
Though some pundits and bookmakers now favor Paul to win the match, the odds aren't shortening on Askren across the board. UFC President Dana White famously stated of the match that he'd be willing to wager $1 million that Askren wins, a sentiment mirrored by most other athletes involved in boxing and MMA. Recently, champion boxer Canelo Alvarez, in an appearance on Mike Tyson's podcast, commented on the fight and its effect on the world of boxing, "…anybody can do whatever they want or desire, but boxing is no joke."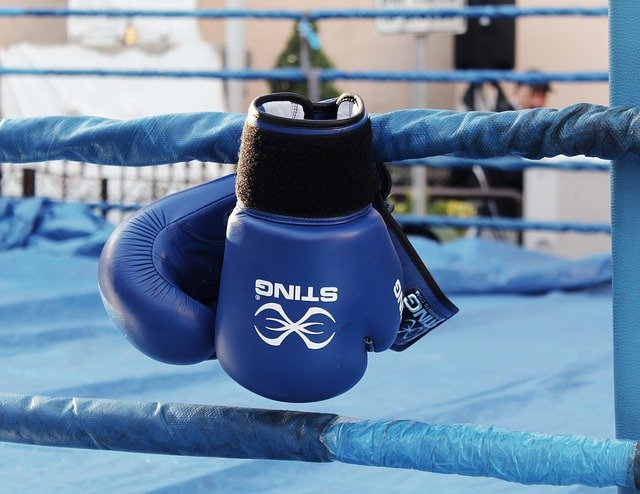 Production Value vs. Scope of Talent
Though major marquee matches are some of the most highly produced and lucrative events in the sporting world, the hype surrounding this match has some wondering if Paul is serious about a future in boxing or filling his pockets. And with Paul hinting that he walked away from his bout with Robinson with eight figures in his pocket, it's worth asking.
Typically, a paycheck that size is reserved for boxers with a global PPV appeal, like Pacquiao, McGregor, and Mayweather. However, Paul has already asserted his worth with an undercard appearance in the July 2020 Tyson vs. Jones Jr. event. Though the appearance may be an ode to fame rather than skill, if people are willing to pay, then producers like Triller will continue to organize matches.
Undoubtedly, the 17 April Paul vs. Askren faceoff will answer whether the future of boxing will remain open to big names with little to no experience. Should Paul win, the sport could open to compelling marquee events that care more for entertainment value than the integrity of the sport.