Affiliate marketing is a hotbed for entrepreneurship with the industry set to transcend the $8 billion mark in 2022.
The performance-based online marketing method experienced rapid growth and nearly doubled its value in the past five years. Early adopters were quick to realize that affiliate marketing is a highly effective way to make money from home through an online business.
It is a proven system that drives sales, delivers outstanding brand awareness, and can be utilized via niche blogs discussing everything from track and field events, vintage cars, luxury travel through to beauty product e-shops.
Business coach, entrepreneur, and CEO of LiveSotori Junior Anthony is an expert in the field of online marketing. He built his seven-figure business from his lived experience in digital marketing – yet he fell into teaching the ins and outs of affiliate marketing to others almost by chance.
"I had a friend from my days in the music industry and he asked me for help to get him set with an online business so he could work from home and generate income. I immediately explored what affiliate marketing opportunities were around at the time and drew him into the online world," said Junior.
Mentoring his buddy, who took to affiliate marketing like a bird to the sky, opened a floodgate of requests for his help from total strangers, particularly after he posted his earnings as a way to motivate people just starting out.
"One person was so desperate they even sent me a copy of their bank statement showing they had a balance of 13 cents," he said. "I helped a lot of people out while running my own digital marketing business."
Scaling the business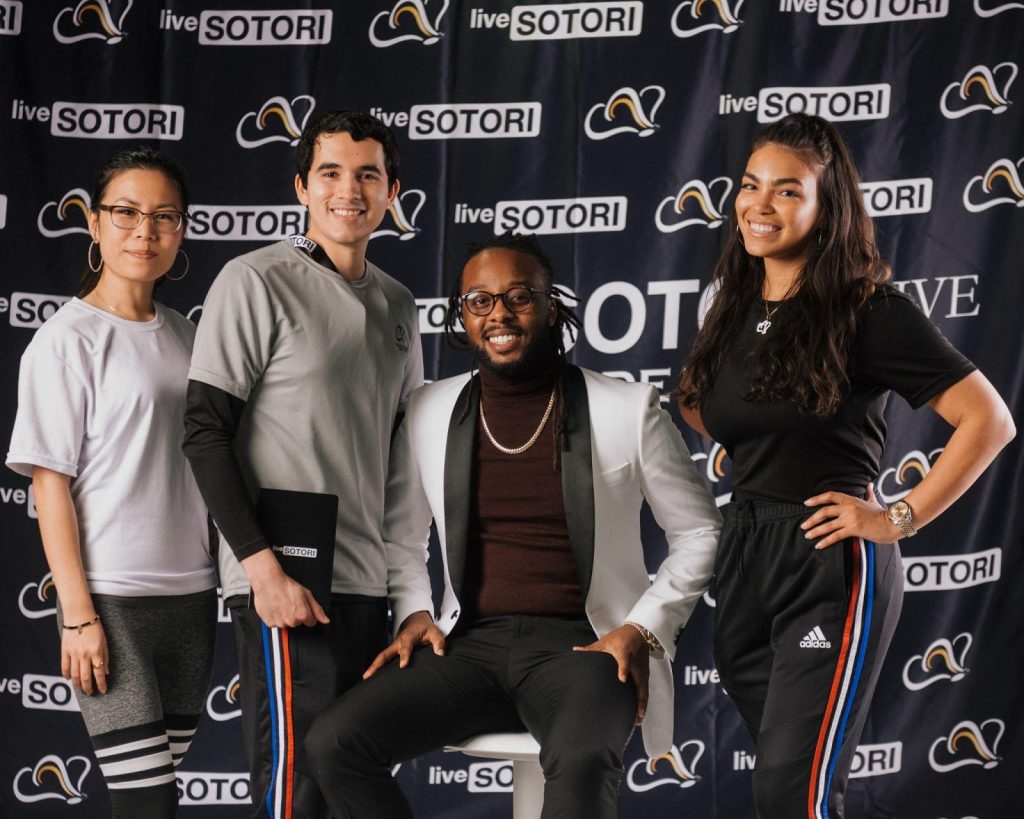 After investing countless hours into mentoring these newcomers to the industry, Junior had the second epiphany of his life.
"I realized after a month of giving away information and skills for free that most people do not value anything unless there is a price attached to it." He saw this first-hand where some of his proteges would rise to the challenge and have high conversion rates, while others would not even take the desired actions he had been teaching them. 
The seed of his business grew and became the rebirth of LiveSotori – named after the Zen Buddhist thought of satori, which means enlightenment. Junior painted the word in his mind and decided to adjust the spelling and LiveSotori was born.
"These people begging me for help inspired me to create a two-day live workshop, which not only helps people to navigate the online world and develop a business to make money working from home, it also facilitates some students to make money through affiliate marketing. I saw this was the start of my online family," Junior added.
Since then Junior has helped hundreds of people create and grow their online business and work from home – particularly during the pandemic. His courses have become a hot item in the wired world of the internet.
Money is always first
Unusually, his business does not put making money at the front and center of a client's world. The family – LiveSotori's online community – comes first along with hard work and building a business that is founded on integrity and a strong desire to serve. He is not keen on any type of get-rich-quick scheme and warns his students against such deceptive exploits.
Building relationships and connections are a pillar of Junior Anthony's philosophy that harnesses goodness and humanity. During the darkest days of the Covid 19 epidemic, his family would wake up together, eat together, workshop ideas, support each other, and even fall asleep at night with an open line.
"We were running 24/7 to support our people. This is what we do. It's a way of ensuring that we learn from each other and so mistakes and worthless methods are not repeated," he said.
Junior's disruptive style of entrepreneurship has been noticed and he has been the subject of feature articles in leading news magazines including Forbes. He has a unique story even in the world of badass disruptors. He has been homeless and was frozen into his car, in which he lived, during a New York blizzard. He pounded the pavement of Miami until he secured his first client for his digital marketing business when he was down to his last dollar. Shortly after that, he reached a life-defining moment when he achieved his first $1,500 client that resulted in a gargantuan shift in his psyche.
Living for success
"I knew I was not meant to be someone's slave," he said. "I needed to change my self-limiting mindset. As soon as I did that – which was a major battle in my brain – I landed my first $1,500 within 12 hours. I then understood that every person can write their narrative and change the course of their life. Eliminate BS and make no excuses," he said.
Junior has made it his mission to help ordinary people. He wakes up in the morning knowing that he will guide people to live a life of freedom. Today his students regularly earn five-figure incomes and dozens of people within his family have been able to walk away from their grinding everyday jobs.
"I am motivated by knowing that every day I am helping family members realize their dream, their goals and to secure financial freedom," he said