We are so glad to announce that the Sanitizer has launched the WOMEN OWNED SMALL BUSINESS SOLIDARITY INITIATIVE! This solidarity campaign is launched to tell the world that women are not equal but better. Women-owned businesses are necessary to a nation's economy and hence everyone needs to support them as much as one can. The coronavirus pandemic has affected all of us and businesses owned by women are one of them. The kindhearted Sanitizers Company realized the hard work and the struggles of the women during the pandemic and has decided to give them a helping hand. 
March is the month of women and is called Women's History Month. It is an annual declared month that calls attention to women's contribution to events history and society. In honor of all women whose strength inspires us every day and as a way to say Thank You to them, the charitable corporation has decided to donate 960 sanitizer bottles for the value of 5000$ to be distributed among 5 female entrepreneurs. Wow! Isn't it quite generous of them? 
The Solidarity Campaign by the Sanitizers Corporation will start on 14th March and will end on the 24th of March. 
How to Enter into Giveaway
It is quite easy; you just need to tag your favorite woman entrepreneur and her small business account below the Sanitizers' Giveaway Instagram post. You can tag them as many times as you want as the more entries, the more chances to win. The initiative will close on 24th March and the winners will be selected randomly on the 25th of March. Each winner will be contacted directly via direct messages and will be given 192 hand sanitizer bottles. So, vote for your favorite entrepreneur as much as you can.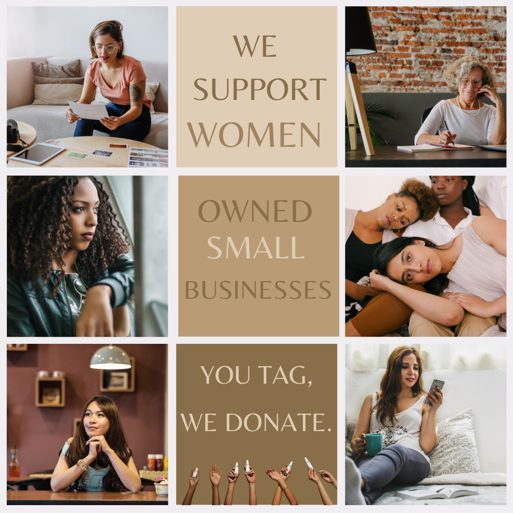 This is a great opportunity for women doing business in the United States as they don't need to invest in hand sanitizers and will have a happy and healthy working environment. Please remember that this campaign is for US citizens only.