With some of the world's most renowned institutions, the United States holds a distinct stature in the world of education. That is why finding educational opportunities in the USA is the ultimate dream for many aspiring professionals, scientists, educators, and tech experts. 
If you share the same goals as these inspired individuals, you might be looking for guidance on studying in the USA. While the process may sound stressful at first, it is pretty straightforward if you know what to do. 
To help you manage the requirements with ease, here are 5 steps to studying in the USA.
Research Educational Institutions
You can start your search by looking for colleges and universities that you prefer over other options. If your desired programs are not available at these institutions, you can look at other choices. From tech to healthcare career options, you may then let your desired subject drive your search instead of the institution name itself.
Finding a program that fits your specific requirements may take a while. But you should take it slow and give yourself ample time. Once you shortlist some options by selecting institutions, you can determine how they may allow you to study in USA for international students programs. From there, you can proceed with the next steps of preparation.
Reach Out to College Advisors
College advisors specialize in helping students connect with viable educational opportunities. From brushing up your skills through a language learning app, to submitting applications for the respective institution, you can easily move forward with the required processes through the targeted expertise, network, and knowledge of these professionals. 
The key is to be as relevant as possible in your discussions without letting any distractions affect your college advisor meetings. This helps you get detailed and helpful guidance from these experts. Similar to online tutoring opportunities, you can connect with many advisors online. As a result, you don't have to stretch yourself thin while running from one physical meeting to the other.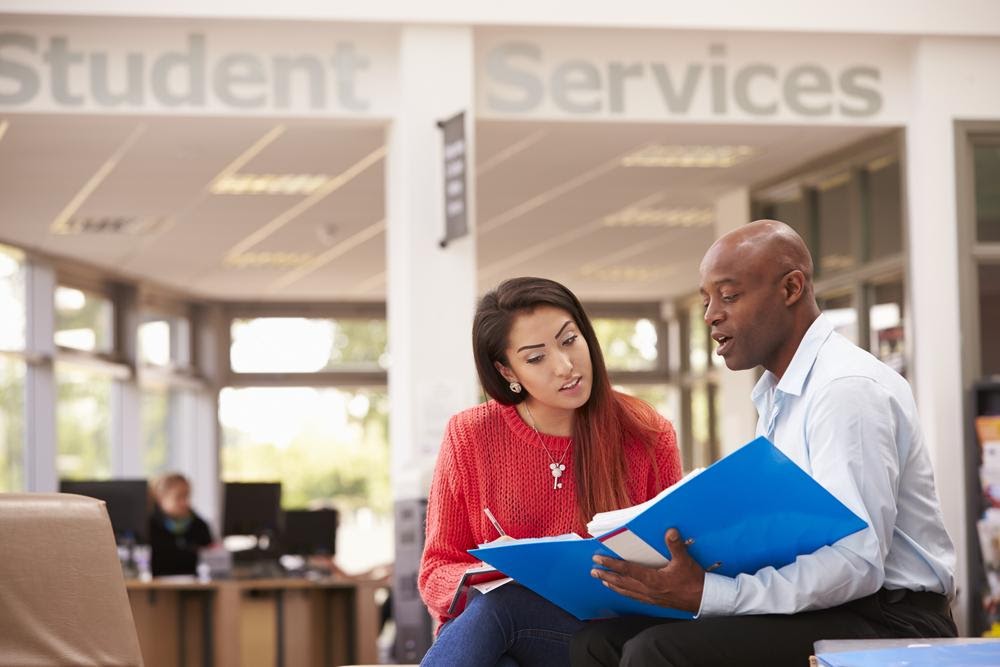 Select a Program to Pursue
After doing your research and receiving your initial guidance, it will become easier for you to choose between different educational programs. Whether you are applying for a master's degree in arts or looking forward to writing your PhD dissertation on the contributions of immigrants in the U.S., this is where you take the actual step to fulfill that objective.
Since the research factor is mostly covered during the first phase of learning about institutions, this segment will be pretty straightforward. After noting down what each program brings to the table, you can select a major to pursue. But if you are in an undergraduate program, you may not have to declare your major right away. 
Submit Your Application and Fulfill the Requirements
This is a big moment in the process. Once you have gathered all necessary documents and fees, you can move forward with submitting your application to the university of your choice. You can also apply to multiple universities at once. Looking at different university GPA calculator solutions can help you determine which applications have a better chance of being accepted.
You will need to provide documents such as your transcripts, your standardized test scores, a copy of your passport, and proof of finances. Your personal essay and recommendations will also be needed. 
Prepare for Your Interview
Once your application is selected, you will be through to the interview phase. As long as you are honest and sincere about the reasons to enroll into the specific program, you can ensure that you make a good impression. At the same time, you should be confident, assertive, and clear-headed about what you want to achieve in the future.
More often than not, these aspects combined with a stellar academic record can help you get selected for your desired program. After you are chosen for the program, you can look into your visa, travel, and living arrangements for the upcoming semester and start living your dream. 
Being mindful of these steps can help you achieve your academic and professional goals as efficiently as possible.