Blizzard banned one of the pro players of Hearthstone, Ng Wai Chung AKA Blitzchung. At the time, the company looked pretty adamant about this decision. Chung was banned for one year. Not only forbidden from playing, but Chung was also stripped of all the winnings he made throughout his competitive gameplay.
This ban was imposed on him after he supported the Protestant of Hong Kong. He was seen wearing a gas mask on an official Taiwanese stream for his post-game interview. But then things took a turn for the worse when he lifted that mask and SHOUTED, "Liberate Hong Kong, a revolution of our age!" in the Chinese language. This made the casters childishly hide behind their desks as they 'didn't want to be associated' with this statement. But apparently that didn't work, and they were also suspended along with the player.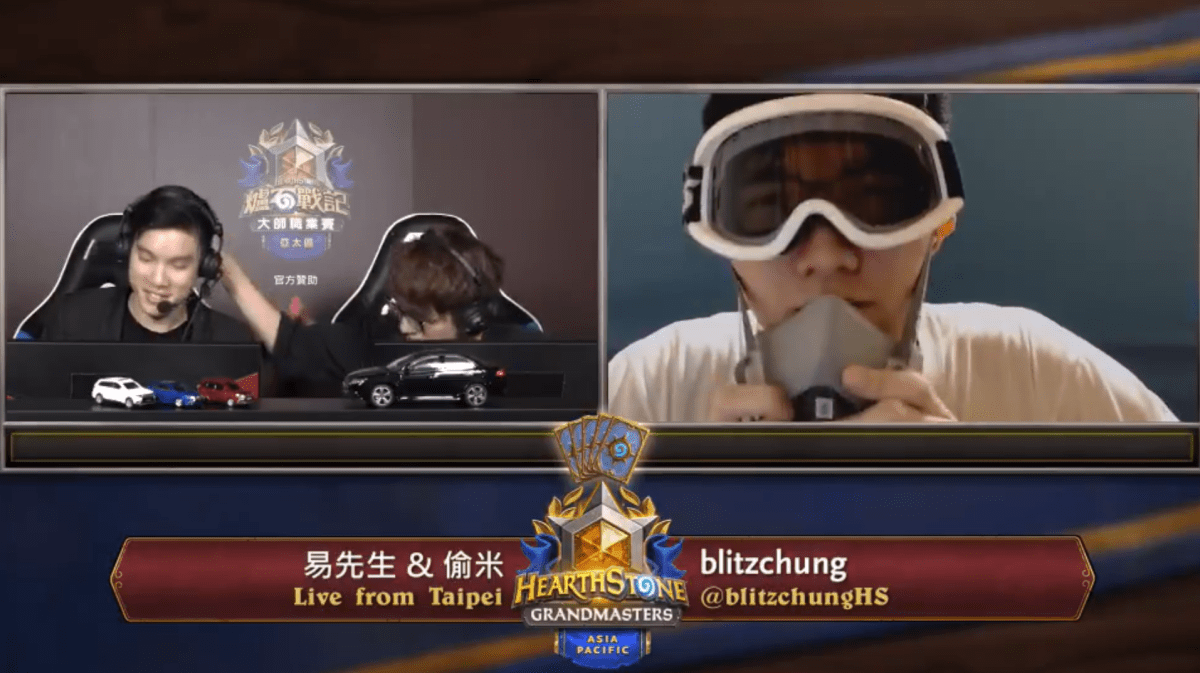 Reportedly the company has some rules which forbid players to say or mention anything that may "offends a portion or group of the public" or "otherwise damages" the image of the company. Blizzards though continually insists that "right to express individual thoughts and opinions," but also is adamant that the player should abide by the rules of competition. People think that the company gave in to the pressure from China's powerholders and that it doesn't want to risk its access to its vast market.
Today, three days after the ban, the company has halved the prohibition on the gamer and the casters. Further, in a letter to fans, J. Allen Brack said that as Chung played fairly, he is entitled to his winnings and will receive them all the same. Now the ban will be prevalent for a period of six months. Brack made it clear that this decision of Blizzard was to avoid taking a side, and its relationships in China had no hand in it.