Playing video games isn't just an entertaining pastime. Aside from offering immeasurable satisfaction and fun, gaming is also beneficial for the brain. That's just one of the reasons you should continue to improve your gaming skills if you're an avid gamer. From investing the majority of your time in playing video games to learning from your and others' experiences, there are several steps that will help you become one of the best gamers out there.
Keep practicing
They don't say Practise makes it perfect for nothing. It's common knowledge that the more you practice, the better you'll become in anything that you're doing. So, to become a master gamer, use all of your spare time to improve your gaming skills. What's more, if you have nothing better to do over the weekends, spend your days in front of the computer and invest all of your time and effort in getting better at your favorite game. 
Don't rush progress
You need to remember one crucial thing – success doesn't happen overnight. That's why you can't expect to become a pro gamer after spending a week at home playing games and practicing. Aside from practice, you'll also need to see how other gamers paved their way to success. Keeping in mind that dedication and effort are essential for succeeding will make this step a bit easier. So keep on gaming, and you'll slowly notice that you're getting better by the day.
Stay hydrated and improve focus
Playing video games tends to be a long-hour activity where you forget about time and space. That can often be dangerous for your health, so you need to make sure you have snacks and drinks around to replenish your stomach and brain. Dehydration will have a negative impact on your cognitive and perceptive skills which can affect your gaming performance. That's why you'll need your favorite gaming energy drink next to you, to keep you refreshed, hydrated, and focused. Nootropic drinks are some of the best examples of energizing beverages that benefit your physical and mental health while improving focus. Increase your motivation and positive emotions by having a nootropic energy drink by your side.
Analyze previous games
Learning from past experiences is one of the best strategies to improve your skills. Whether it's learning from your own mistakes or observing where other gamers went wrong, it will help you become a better video game player in any way. So, consider recording your games and watching them afterward, to see which moves could be improved in the future. Do the same with your friends or club members and share experiences among yourselves. Don't be afraid to ask for advice or find out what they think about your gaming skills. You can always get useful tips from peers, so feel free to ask.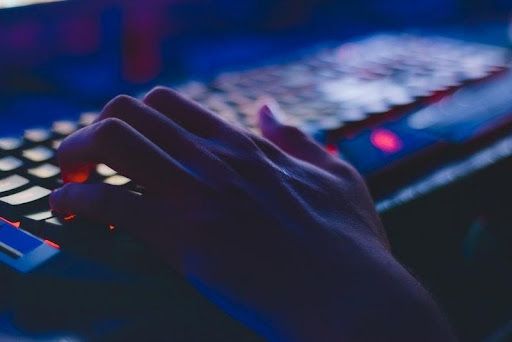 Join a club
Some people function the best as individuals. Being a part of the group isn't everyone's cup of tea, but it can often offer plenty of benefits. That's why you should consider stepping outside of your comfort zone and joining a gaming club. Fellow members will be there to offer their knowledge, experience, and skills, and you'll have the chance to meet new like-minded people. It's a win-win situation. Besides, you'll step out of your comfort zone and find out that you can really enjoy being a part of the group. While there is a full spectrum of online gaming clubs, spending some time with other gamers in person is always a worthwhile experience that will help you broaden your horizons and bond with fellow gamers.
Take tips from pros
You've seen all of those players on YouTube having millions of views on their videos. Well, they must be doing something right when so many people come back to watch them play. Dedicate some time to research and improve skills through learning from others. Watch pros play the games online and pick up a few pointers from them. Do you have a pro gamer in the neighborhood, but you've never spoken? Reach out and ask for tips. We're sure they'll be happy to help a fellow less-experienced gamer reach their full potential. Set a reminder for live-streaming competitions and televised events, grab your favorite snacks, and start soaking in all the necessary knowledge.
Becoming a better gamer doesn't have to seem like an unattainable goal. It takes very little to become great. All you need to do is invest some time, energy, and effort into your gaming to become the best of the best. Remember to learn from your and other gamer's experience, don't be shy to ask for advice, and be patient on your way to success.