Want to upgrade your rig but are afraid to put money in processor, not cause its risky, cause its too much…Want to play the latest titles without any problem or lag? Do you…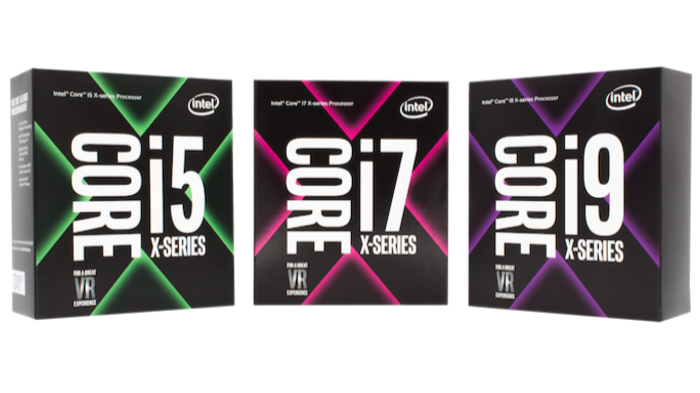 If the answer is yes, you're like the rest of the gamers who either save pocket money or don't have that much to spare on this hobby of theirs. Well, Intel got yawl covered. Intel will all of its processors available for meager prices (uh..huh), even the flagship 18-core is available for little than half the amount. Well than gamers, get excited, here we go…
Intel has shared info of its 10th gen Core X series chips. You can get the flagship chip of Intel, 3GHz (4.8GHz turbo) Intel Core i9-10908XE with 18 cores for $979. I know that's still a lot but its quite a relief from $2000 (come on!!!). 
Wait there's more for those who still think its expensive (which it is if not seen comparatively) and could work with 14 or 12 or even 10 core i9, here what their price. 10 core i9 i9-10900XE will cost you $590 (now we're talking), 12 core i9-10920XE will need you to have $689, and 14 core i9-10940XE will meet you at $784. 
The improvement in clock speed isn't as dramatic as one would expect, but all of them: 12, 14 and 18 core chips will achieve a max turbo boost of 4.8 GHz, so overclocking is seriously not needed if your not competing to build the dopest rig in the city. And here's the icing of the cake, these processors now support ridiculously upto 256GB of 2933MHz DDR4 RAM, hell, thats… wow… a lot, and s PCIe 3.0 on every model, deep learning boost to give AI a lift, WI-FI 6 support to get your games revving.
These much-craved pieces of tech will drop by November, maybe to take on AMD's 16 core Ryzen 9 which is also expected to drop at the same time for $749.